Release v5.1 is taking Functionize to a whole new level with dramatic upgrades to major areas improving usability and giving you more options in test customization!
Key 5.1 Features Include:
Significant UI/UX improvements for Architect, Test Detail page, and Slider View!
Removed ADV toggle:

View all Actions in the redesigned Architect left panel

No more Action Log or Attribute Editor: Centralized and consistent Action Settings
Easier Test Editing:

Edit Actions directly in Architect, Test Details, or Slider View

Streamlined customization:

Quick integrated access to TDM and Extensions

Add more Actions:

More Actions can be added from Test Detail page and Slider View

Enhanced view options:

Zoom, pan, and expand to Full Screen in Slider View

Train the AI: Help to fine-tune the model with Report to AI
Architect Enhancements
The ADV toggle for accessing Advanced Actions has been removed. Every option is now in one place! Just click the plus to open the left panel displaying all the hits: Data & Variables, Verify, Control, Tools, and Advanced Actions.
Edit all your Actions directly from Architect as well. Click the white circle on the left during recording to open the Action Settings and make changes as needed.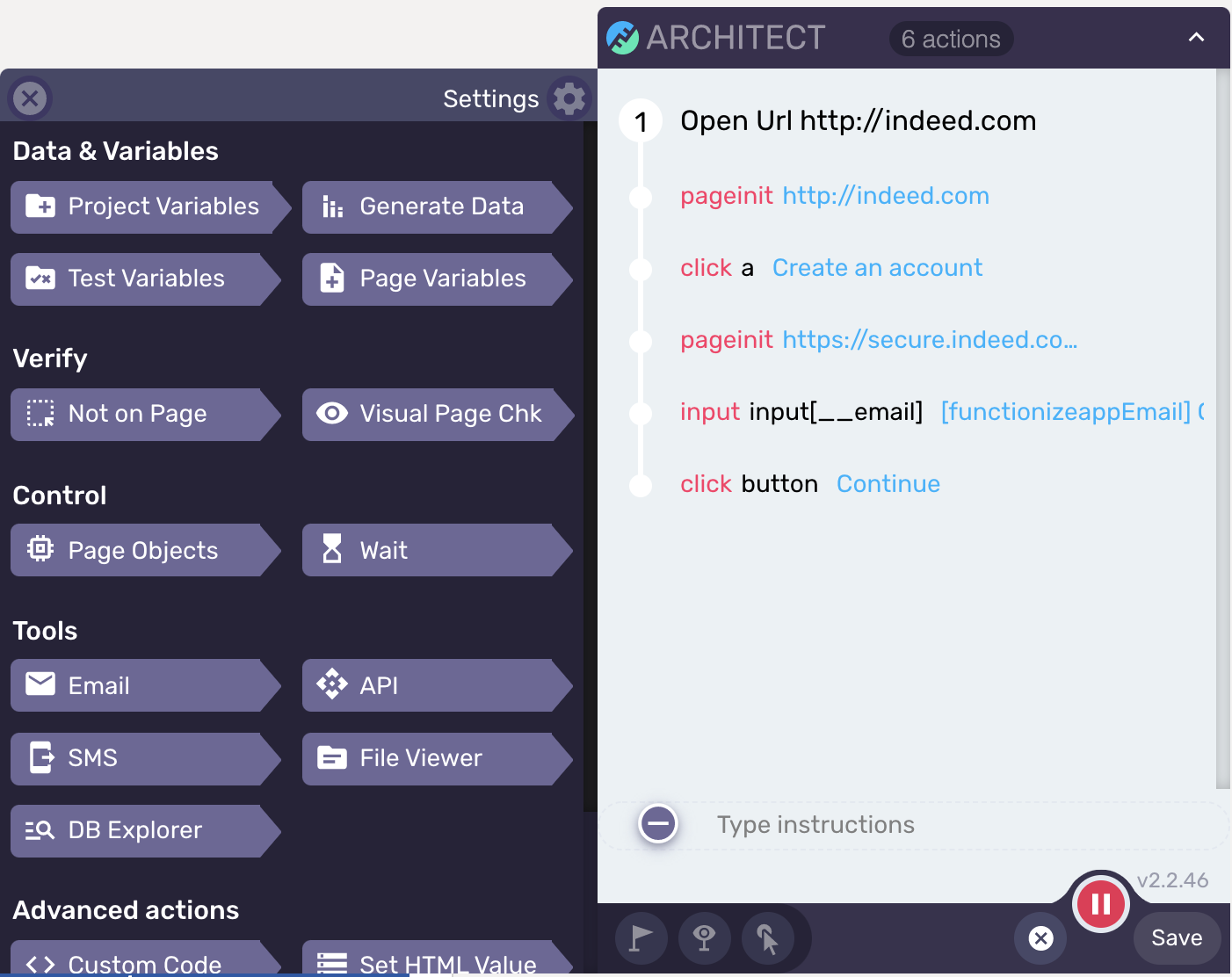 Test Detail Page Improvements
Edit your test from the stateless Actions Tab or from any Browser Results tab that's run a complete execution of the test. Edits will be applied and carried out in the next execution, regardless of where the change was made.
Test Data Management (TDM) is now fully integrated into the Test Detail page! Download templates, upload and select source files, and map directly to the appropriate Action.
Previously, only four Actions could be added into a Test from here, now there are fourteen to choose from.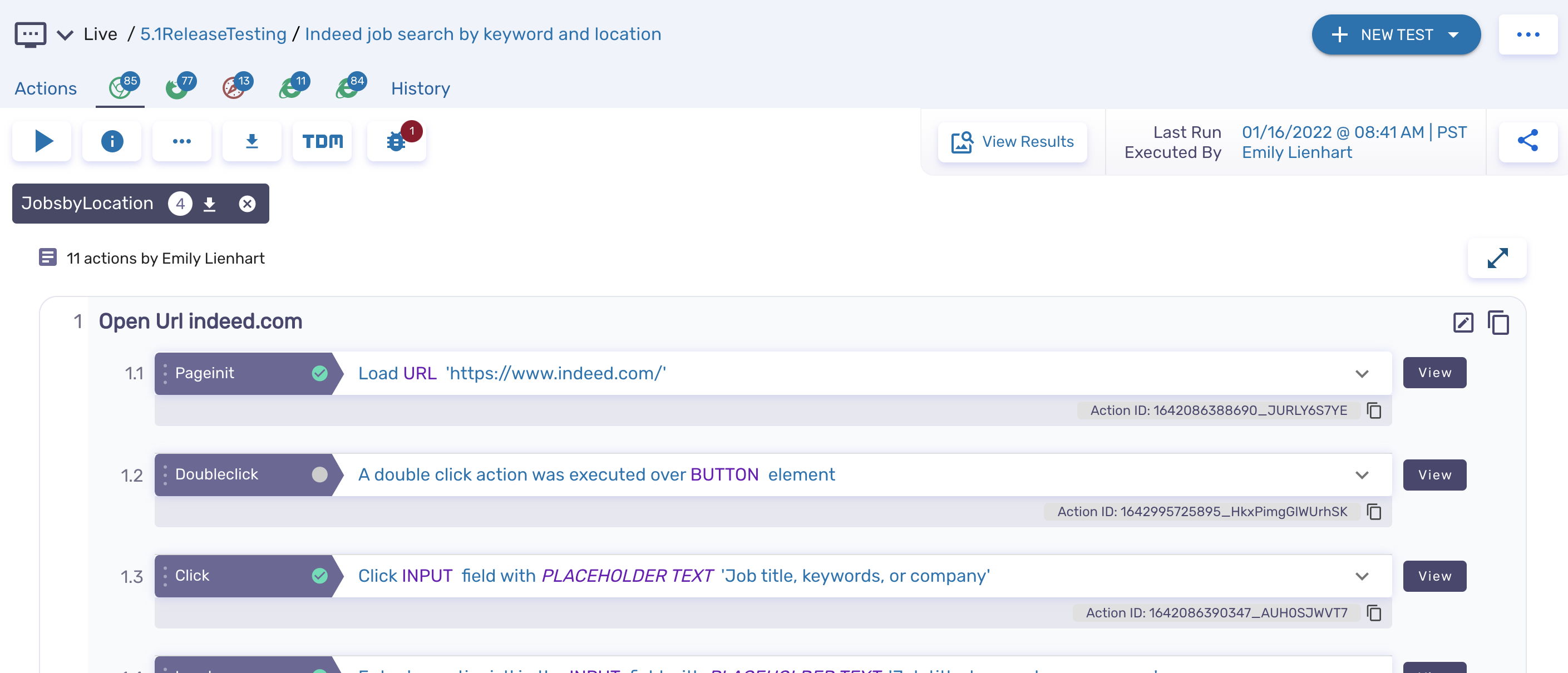 Learn more about the Test Detail page
Slider View Updates
See at a glance what Test you're in, the active URL, and attribute data recorded for each Action! Compare screenshots between the original recording in Architect, Current results, and the previous successful execution of the test. Need to see details? Zoom in, pan, and even expand the screenshots to full screen! Quickly switch between results in different Browsers to ensure consistent site performance.
Edit each Action just as you would in the Test Detail page, easily make fixes with Quick Select or Local Edit. Customizations are also streamlined into the same Action Settings as you'll see in the Test Detail page. Choose from over twenty different Actions to insert directly from Slider View for more accurate tests.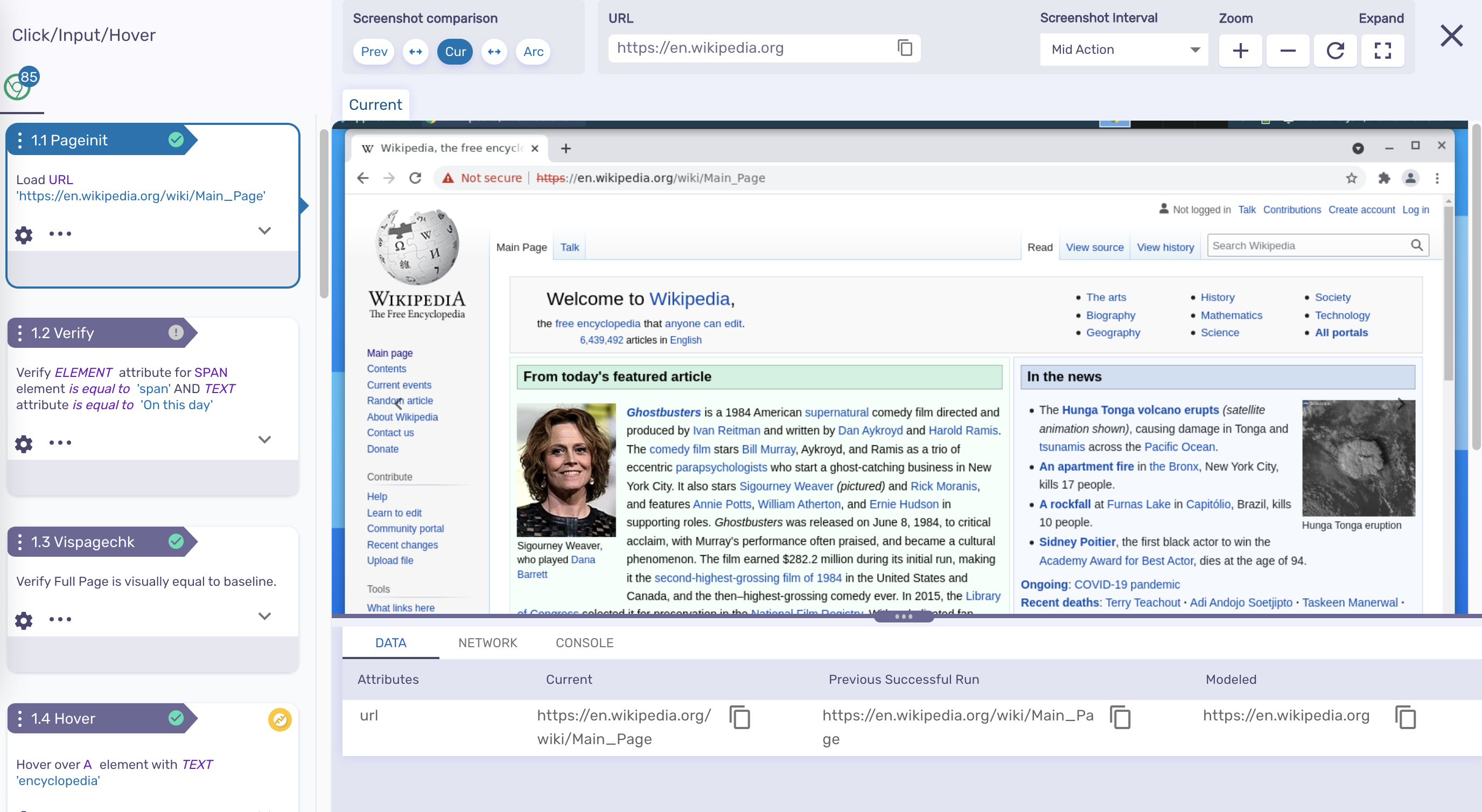 Action Settings
All Actions in the Test Detail page and Slider View have had a redesign, making alterations consistent and easy to access. Add Extensions, TDM, Outcome and Selector overrides, and Pre- or Post-scripts from one place. Action Settings gathers options from the Attribute Editor and Action Log into a central location which includes flags, settings, and editable attributes for every Action.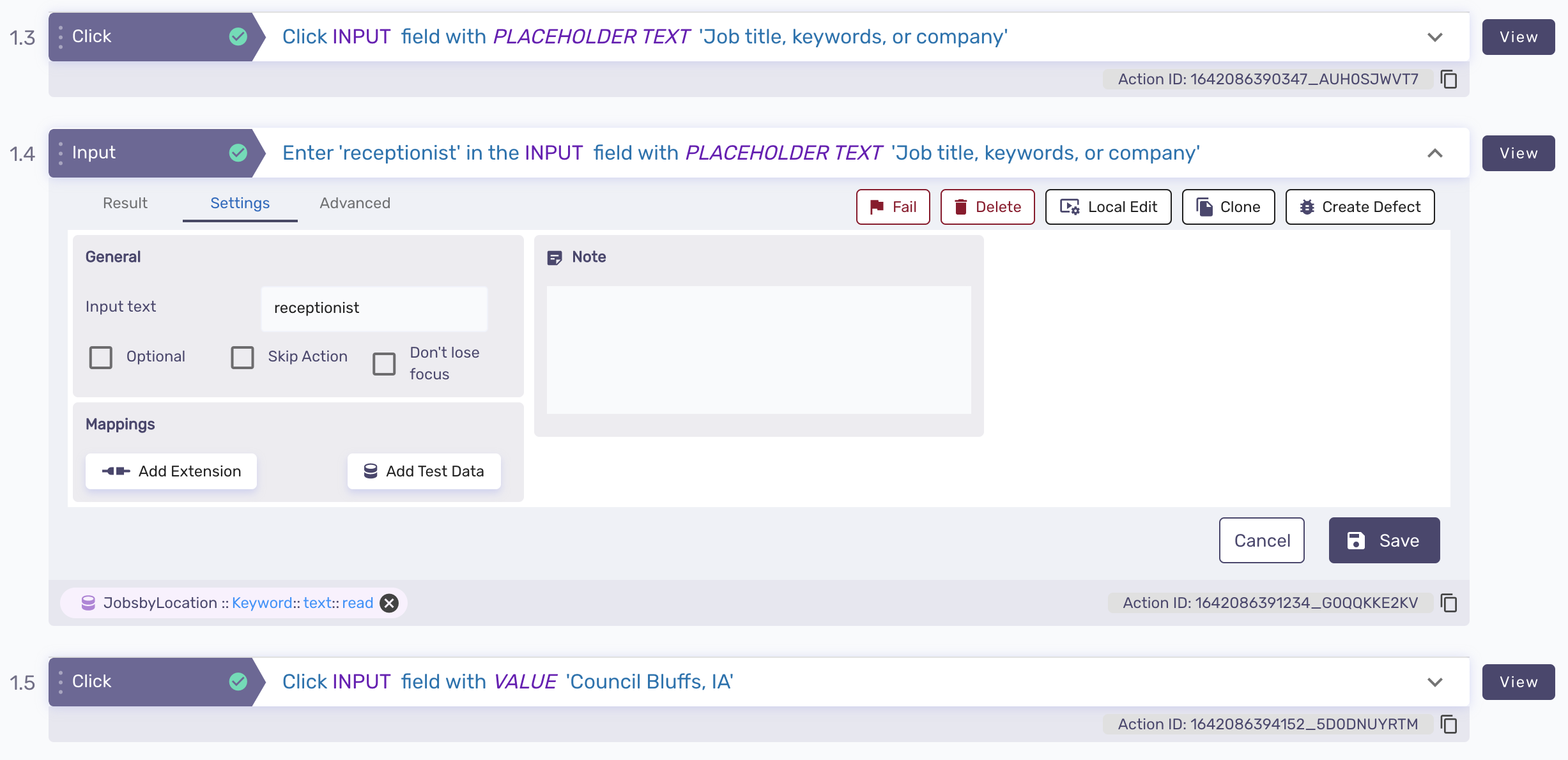 Learn more about Action Settings
Report to AI
The new Report to AI feature allows you to fine-tune your machine learning models. Help train the AI to more accurately interact with your application. Specify what type of error occurred and report it to our data science team.