The Test Detail page offers multiple options to download your test Actions and test results.
PDF Action Log Report
PDF Test Actions Report
CSV Test Plan
See below for Report Details including visual examples.
These reports can be shared externally or printed for a number of reasons. For example:
Easily assess if your test fully covers your testing scenario.

Quickly view and understand what happened during an execution.

Create training documents.
Access Test Reports
Go to the Test Details page.
Open the Actions Menu.

Click to expand the Reports section.

Select the Report to download.


Report Details
The PDF Test Actions Report includes full page screenshots and test execution details needed for external users to easily see at-a-glance what occurred during an execution. This report also contains a link to the results of the test, just click the Results button on the upper-right of any page!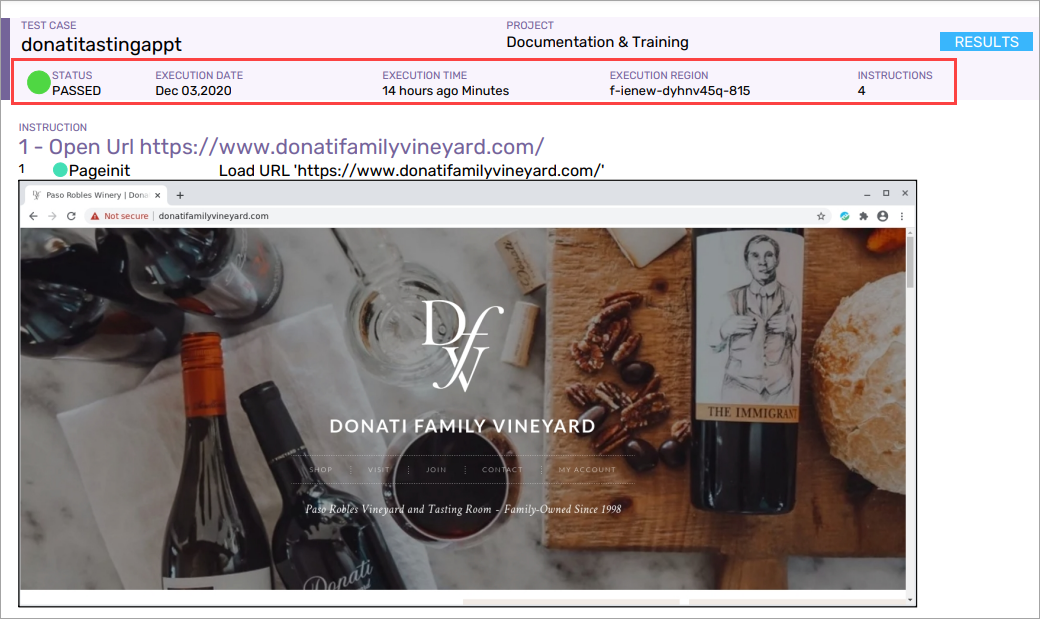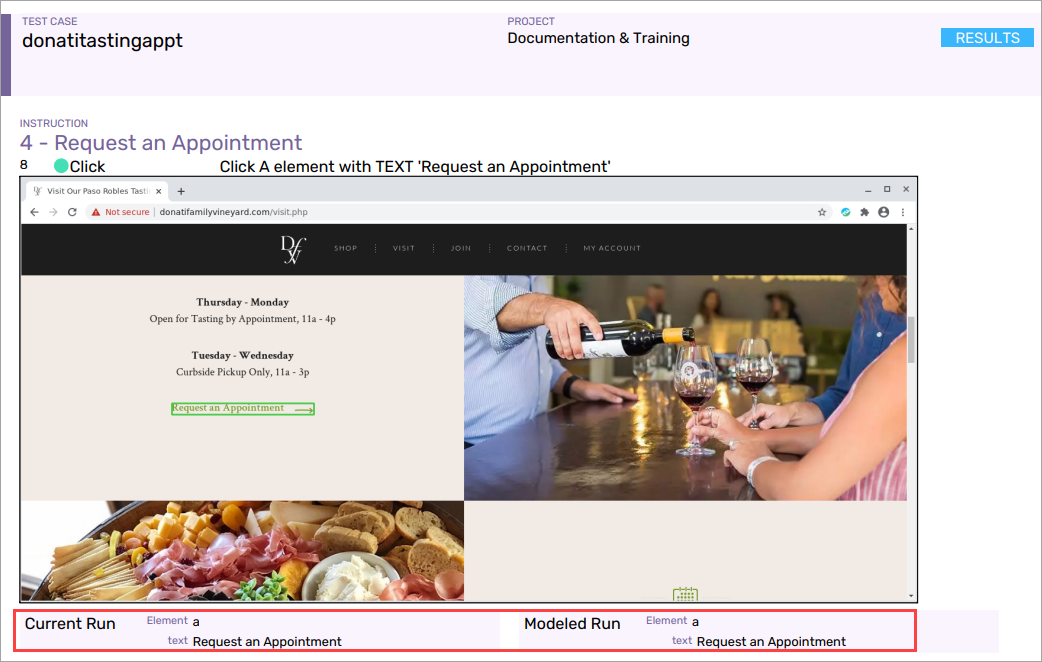 This report includes but is not limited to:
Project Name
Test Case Name
Test Case Status
Execution Date
Execution Time
Execution Region
Summary Number of Instructions
Summary Number of Actions
Instruction Details
Full Page Screenshot for Every Step
Current Run Element/URL
Modeled Run Element/URL
The PDF Action Log Report lists all the Actions within the test in a very straightforward, easy-to-read format. For each Action it includes the URL, Action Type, Element Type, and Operator Used.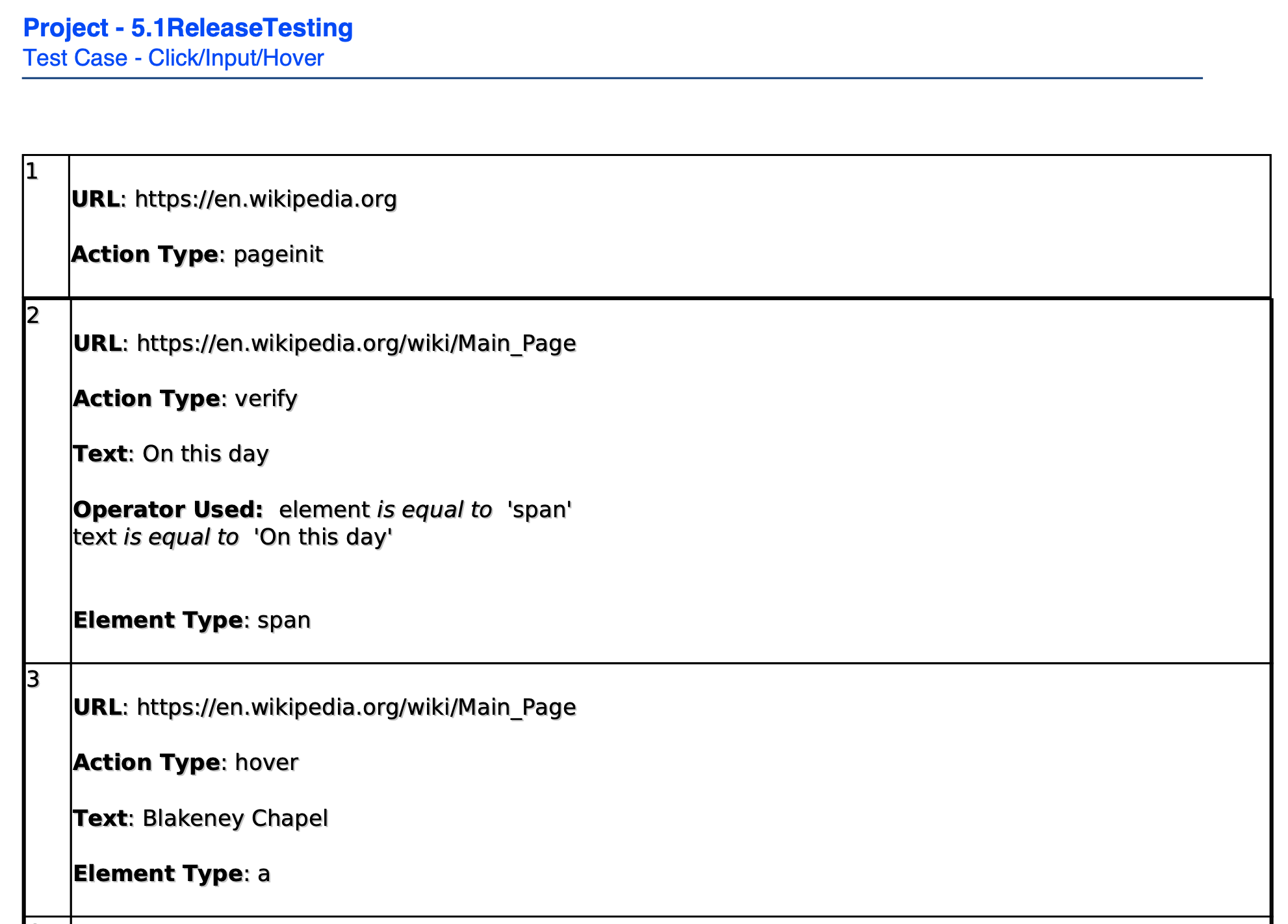 The CSV Test Plan delivers an NLP format table including each Test Instruction, Test Data, Expected Result, and who Edited the Instruction.