The PDF Action Log Report includes full page screenshots and test execution details needed for external users to visually and easily access what occurred during an execution.
These reports can be shared externally or printed for a number of reasons. For example:
1. Developers can quickly scroll through and understand what happened during an execution.
2. The PDF Action Log Report can be used to create a training document since screenshots are pulled for every step.
NOTE: This report includes URL links to sharable resorts for a more interactive view of the execution.
To Access the PDF Action Log Report
1. Go to the Test Details page.
2. Click on the PDF icon >> Export Test Actions (PDF) from the dropdown menu.

3. The PDF Action Log Report will download and be available for viewing. See example below: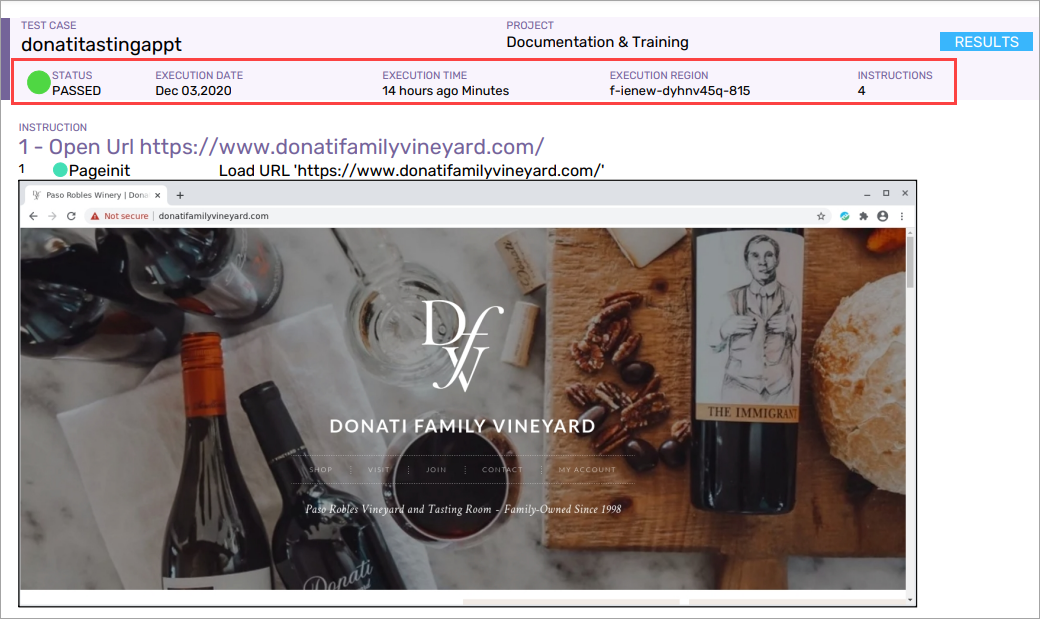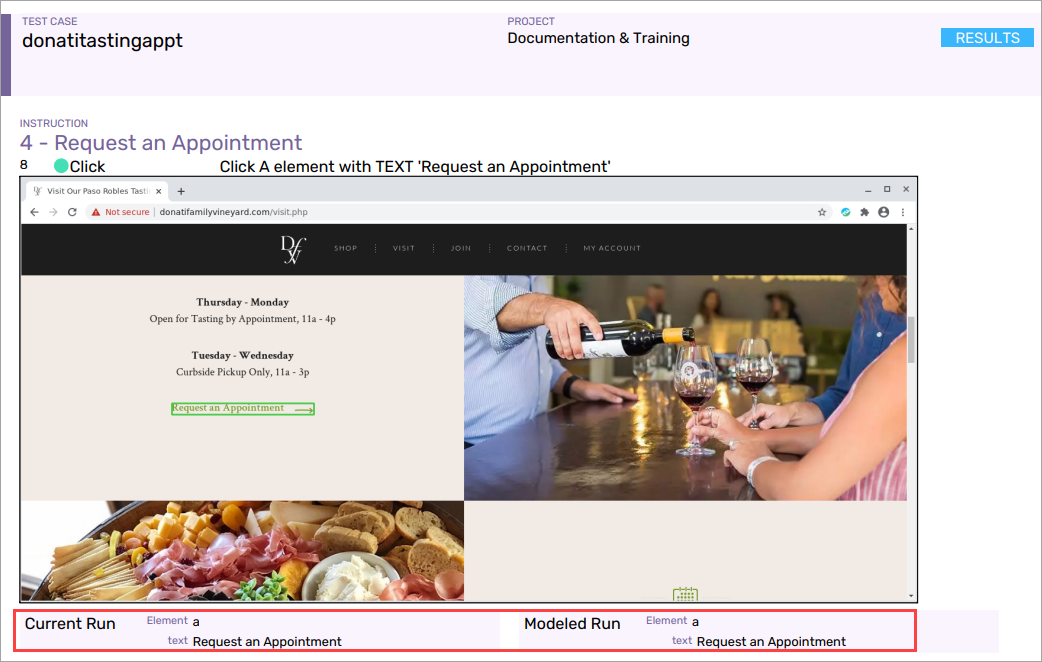 This report includes but is not limited to:
Project Name
Test Case Name
Test Case Status
Execution Date
Execution Time
Execution Region
Summary Number of Instructions
Summary Number of Actions
Instruction Details
Full Page Screenshot for Every Step
Current Run Element/URL
Modeled Run Element/URL