A Scroll Action can be performed if the website under test has a page that loads dynamicaly. This action is also useful if the site has lazy loading.
To Create a Scroll Action
Once Architect is launched, click the ADV toggle to ON.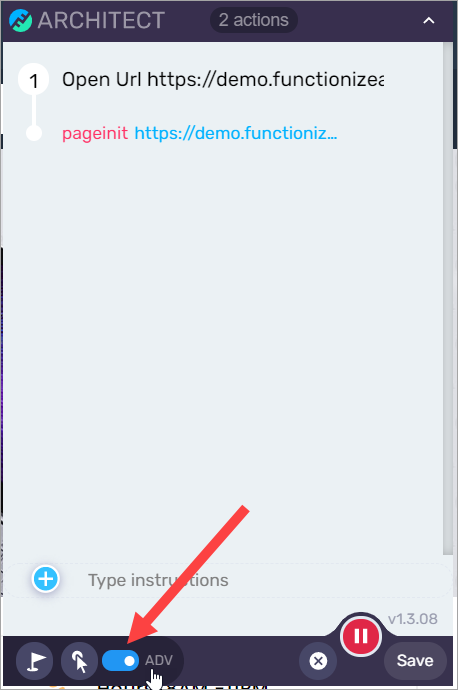 Perform the scroll in app and notice a scroll action will be added to Architect steps, dynamically capturing the scroll as shown below: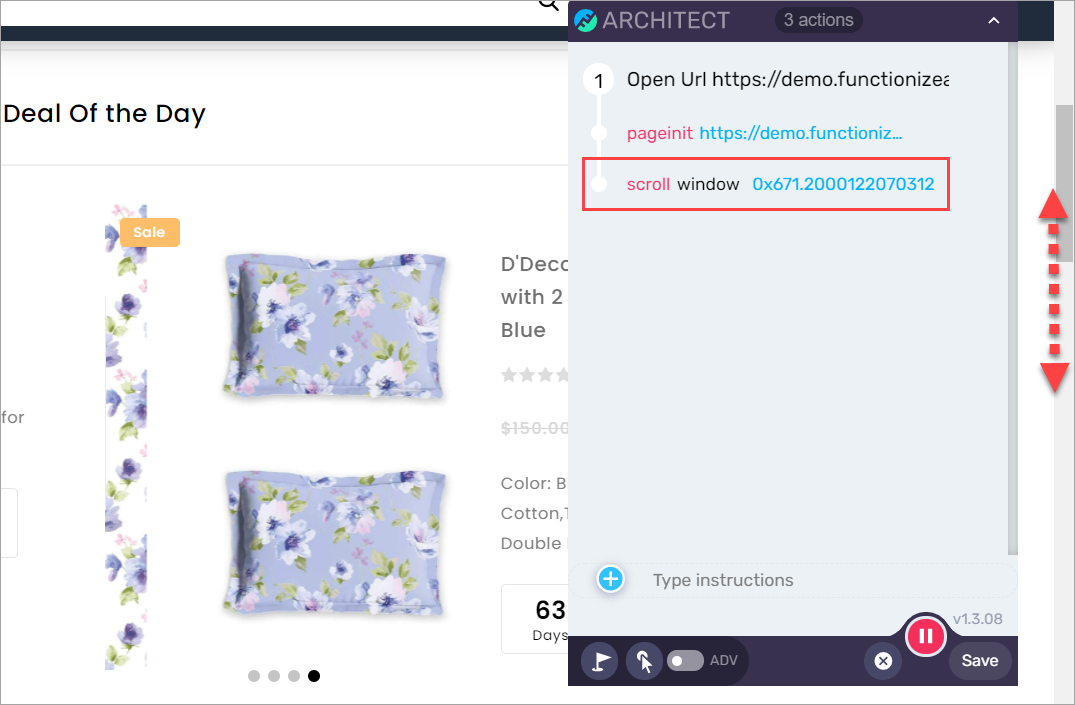 Continue with test case creation.