The Browser Health report offers similar information to the Test Health report only with a breakdown by browser. You can quickly see where your tests are failing due to site errors on mobile or desktop!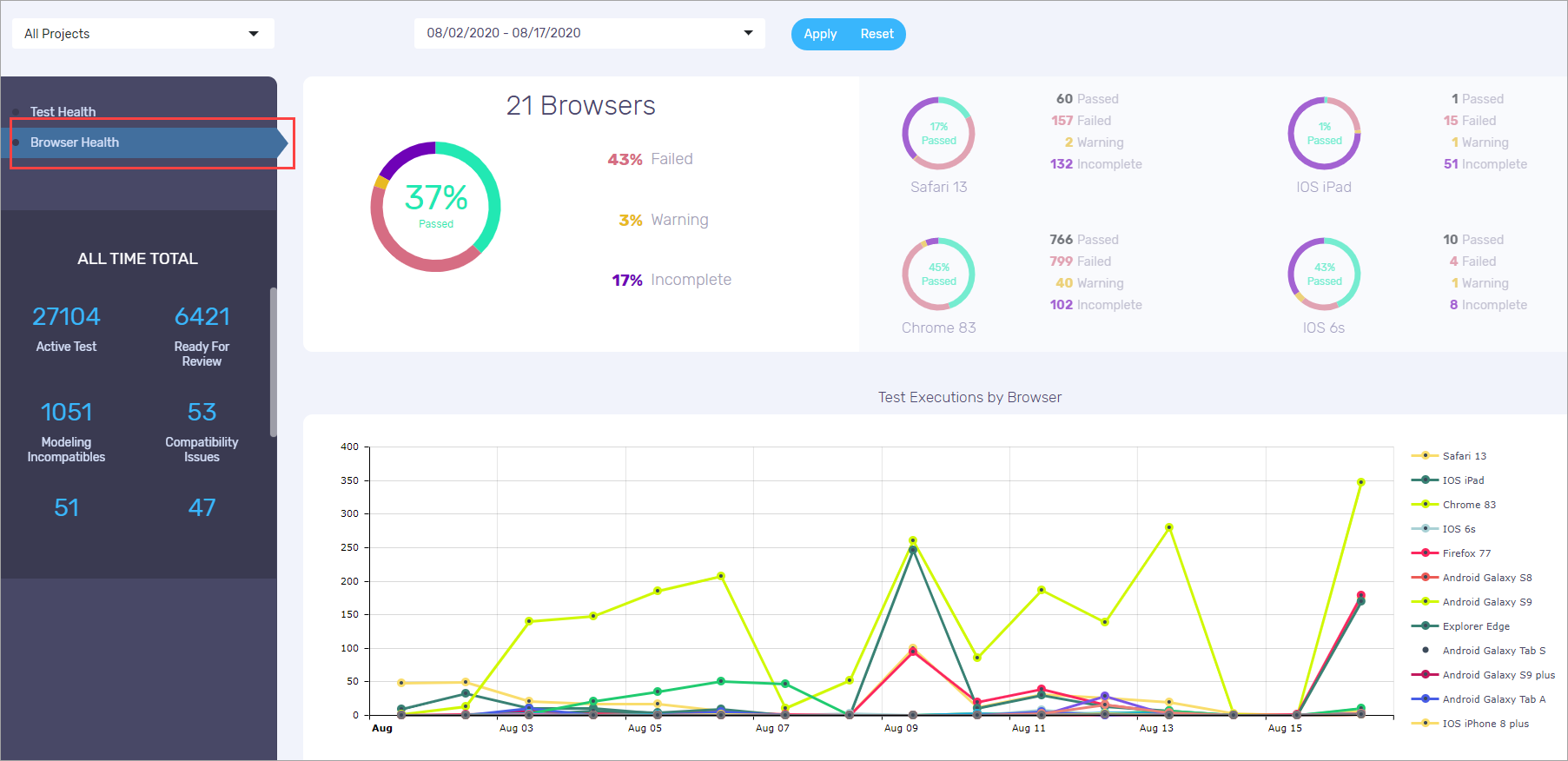 Filters
The user can use the Projects drop down in the top left corner of the reports screen to multi-select any number of existing projects to filter the Browser Health report, or leave the filter to All Projects.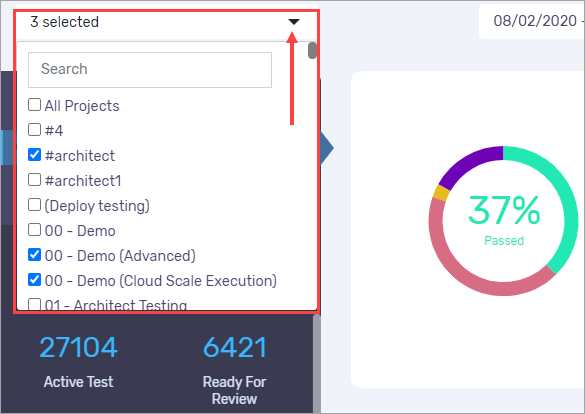 The user can further apply a Date Range Filter to this visual Browser Health Report by selecting a Date Range, as shown below: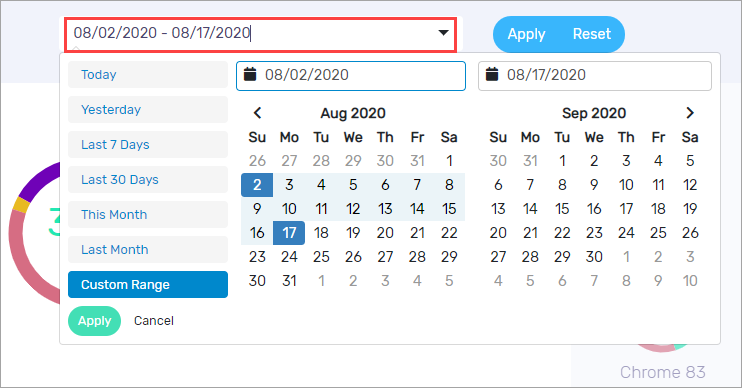 Click Apply when ready. Click Reset to remove the Date Range Filter and reset to default.
Browser Health Report
To dive deeper into the reporting for Failures/Warnings/Passed executed test cases, by browser, click on the corresponding detail, as shown below. In this example we are selecting Failed test cases, by browser. Notice the report indicates 43% have Failed.

The following detailed report will display. In this case, for All Projects for the selected date range of 08/02/2020 - 08/17/2020, in this account there are 1582 Failed Test Cases. The report will now display every Project Name with corresponding Test Name, the Creator of the test case, the user who Executed the test case (Executed By) , along with the Execution Date/Time.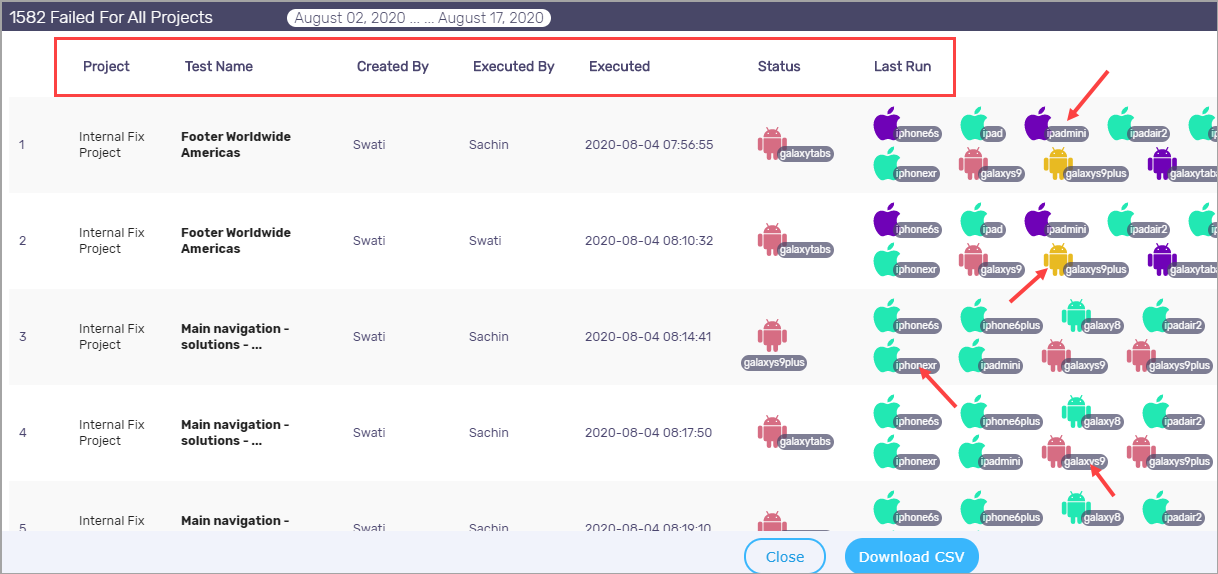 The Status, by browser, will also be displayed as color coded, along with the Last Run. Each status icon is a link that will open a new tab bringing the user directly to that test case.
The ability to download this information to a .csv is also available, as noted

by this button.
A Test Executions by Browser graph is also displayed in this report showing the number of test executions for all active browsers for the user account for the date range selected.