With Functionize v3.18.0, in addition to our brand new look and feel with our updated color palette, we have released a new Reporting page with two brand new reports.
The Test Health report gives users the ability to select multiple projects and a date range in order to see a quick status of how well their tests are functioning. Selecting all projects can give you a sense of how your organization is using Functionize at a glance.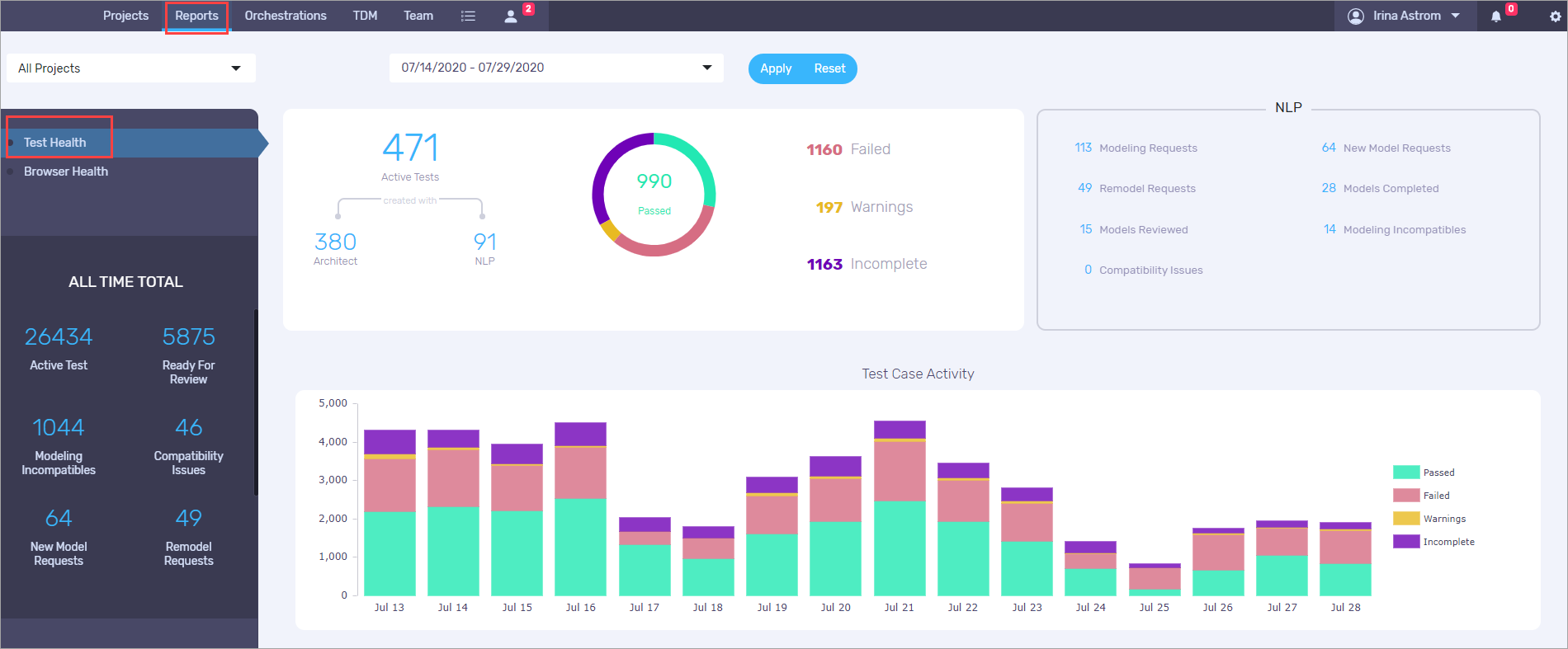 The Browser Health report gives you similar information as the Test Health, but with a breakdown by browser. You can quickly see where your tests are failing due to site errors on mobile or desktop!