The ability to 'Add Instructions Above' is available on the front end of Functionize for test cases created purely via Architect.
*Please note: This option is not available for the top action within the instructions. This is to prevent any empty instructions.
How to Add Instructions
Go to Functional Tests tab>>Test Case Details>>Action Log.
Click on Actions icon.
Click Add Instructions Above from the drop down menu.

The following window will pop up: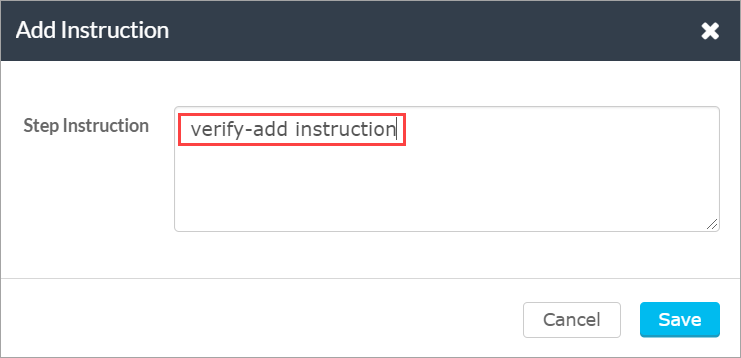 4. Add the instructions to insert above, then click Save.
5. Click Confirm on the confirmation pop up indicating the test case has been updated successfully.
6. Refresh the page to see the added instructions.