TDM Tab
Another way to access the Test Data Management is to select the TDM menu in the main navigation menu.

How to Add a New Data Source in the TDM Tab
Select the TDM tab in the navigation menu. Once the page loads, a list of previous data sources will populate.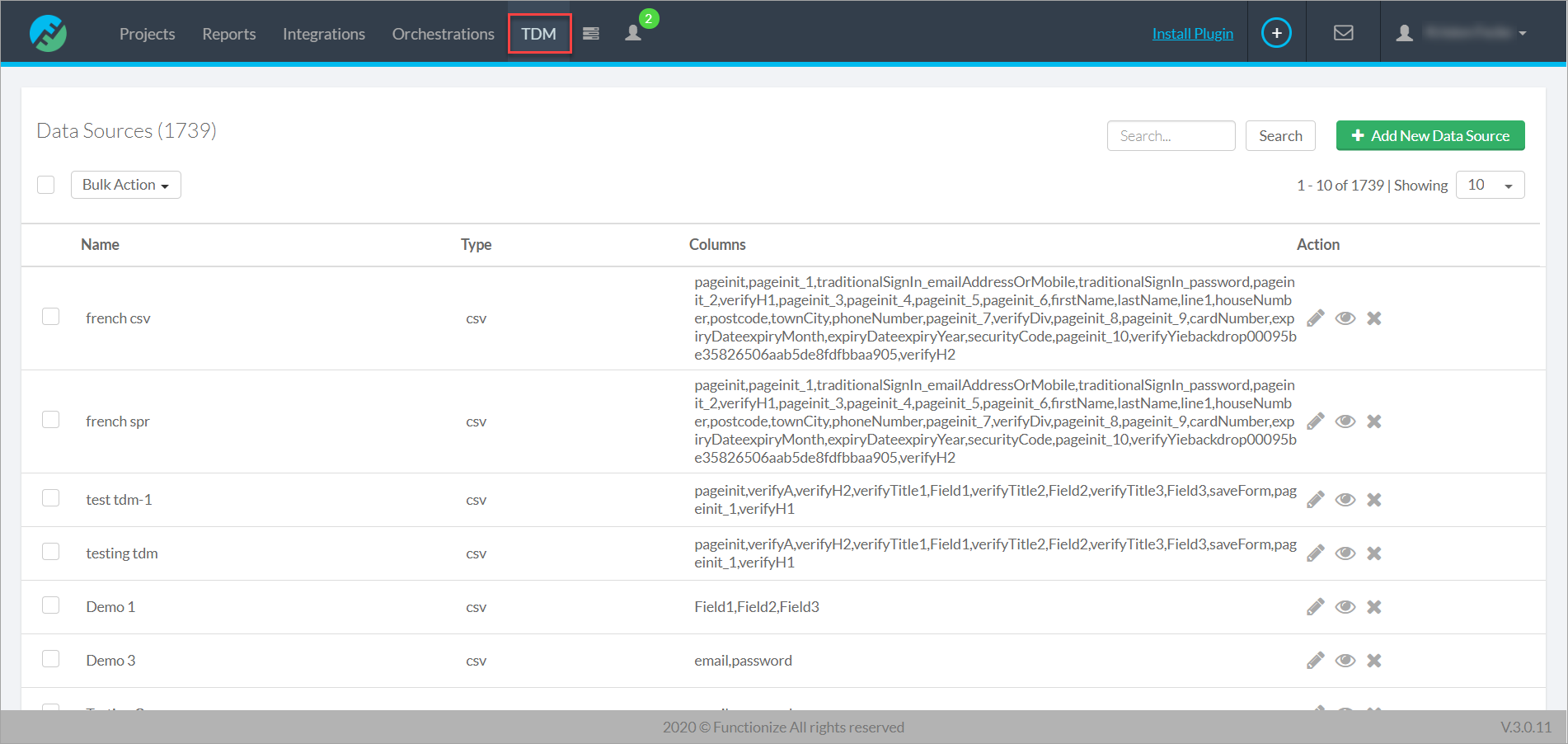 To add a data source directly from this page, select the Add New Data Source button

.
Add New Data Source popup window will open.
Follow the Add New Data Source instructions in the previous section above to complete the upload, then click Submit.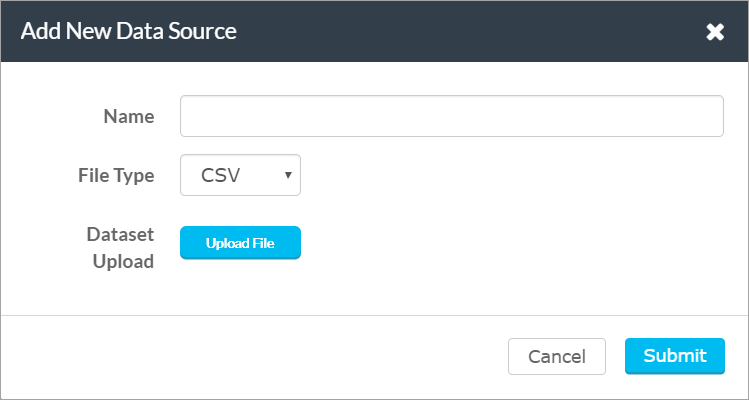 The ability to skip a step or mark a step as optional in the Data Source is also available. In the Data Source .csv to be uploaded:
Suppress a Step, notated as [suppress], indicates the step will not run at all.
Marking the step as Optional, notated as [optional], will attempt to perform the action, but not trigger a failure if it cannot be done.
How to Connect a Database Table when Adding a Data Source
One of the options when adding a New Data Source is to select DB as the File Type.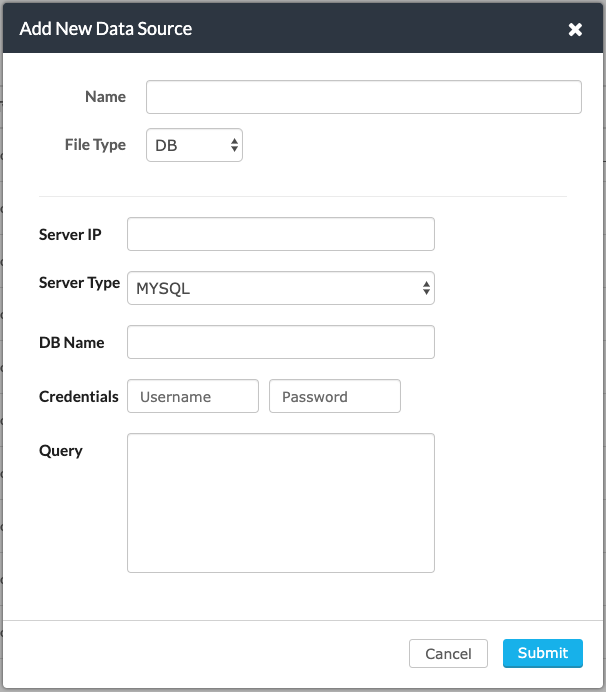 In this new window, fill out:
Name - The name of the Data Source
Server IP - The IP address of your database
Server Type - Currently MySQL is supported
DB name - The database to which you're connecting.
Credentials - Username and password to your database.
Query - Your data selection query (table, column, etc.)
Click Submit.
When complete, you can attach this data to actions as you would with any other type of Data Source.
In the list of open data sources, a user can also:

Edit

View test case listings

Delete data sources