Adding new users to the Functionize application can be done easily by any account level administrator. Users cannot add new members to the team.
How to Add New User
The administrator will have access to a Team button within the main navigation of the application. Select the Team button. Once the page redirects, click the Invite Members button.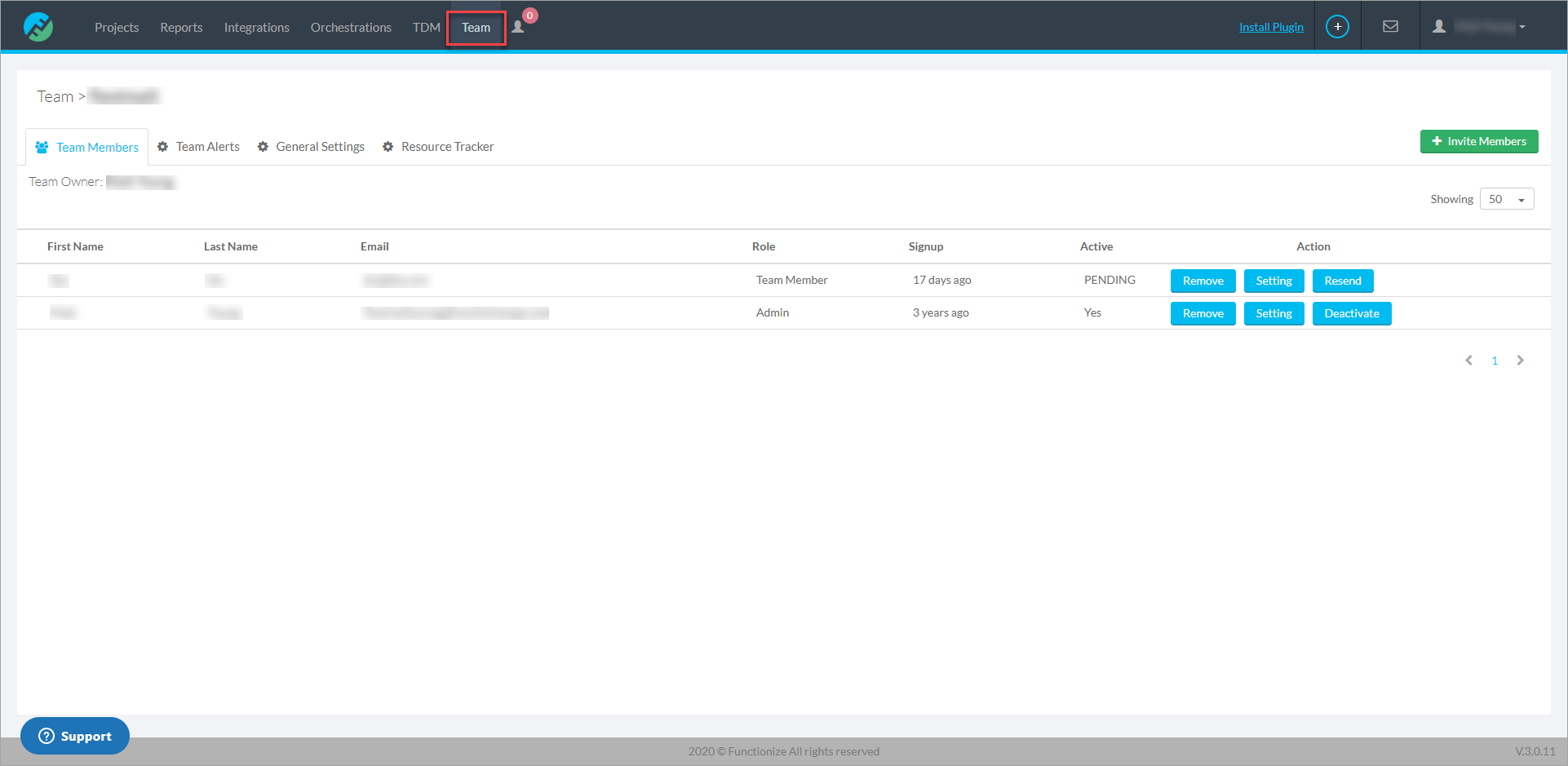 An invitation link will popup. Enter all required fields:
First Name

Last Name

Email

Role
Lastly, select the Invite User button to send the request.