The Architect can be used to generate random test data, including fully functional email addresses that can be checked as part of a test case. This functionality makes it easy to test many use cases, including form fills, user signups, password resets, and marketing email automation.
Generating random data is an advanced action that can be accessed by clicking the plus icon

from the main screen of the Architect.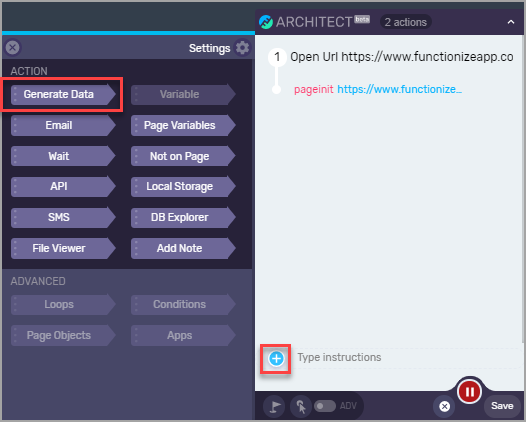 Next, select the data type to generate.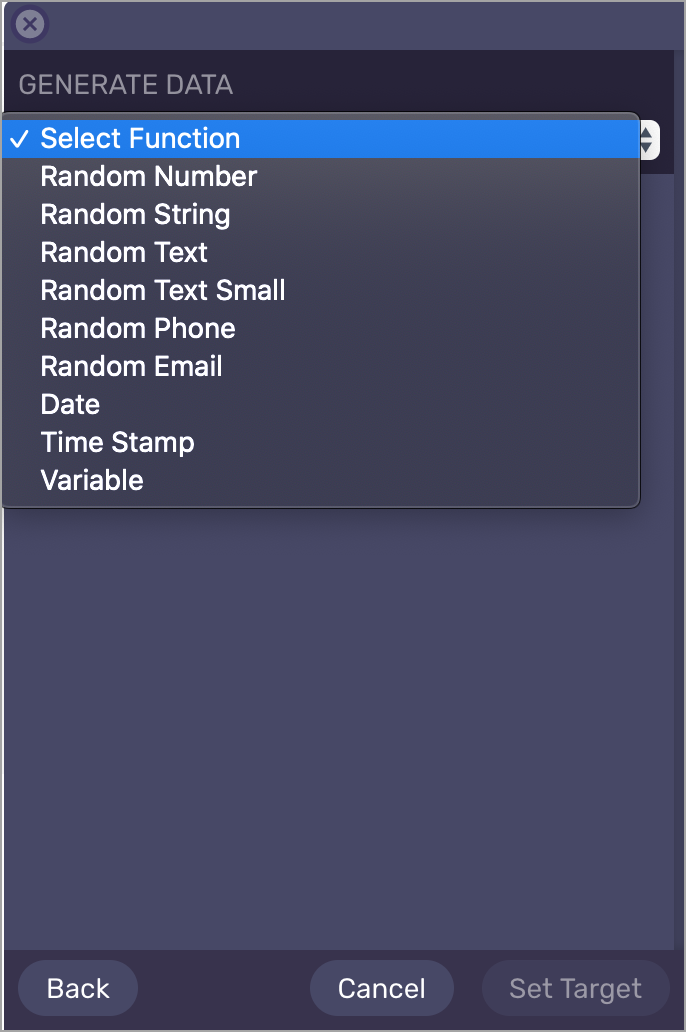 Based on the selections different data parameters will be available to choose from. After making a selection, a Set Target button will appear. Select the Set Target button and then click on the website field that the random value will fill.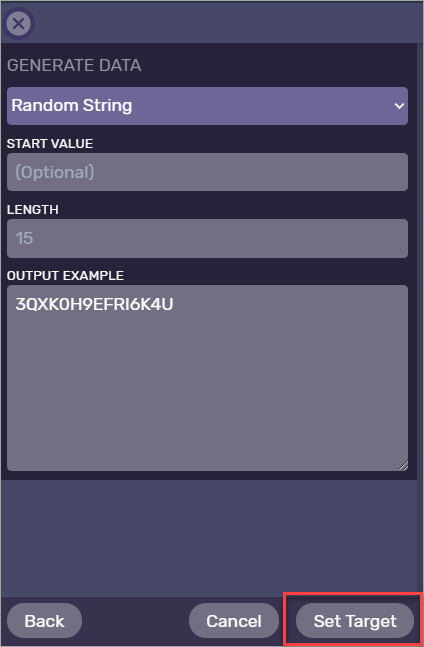 The random email functionality is a two-part system with a single important rule: the random email addresses to be accessed using this functionality must end in 'functionizeapp.com' and will always be generated as such. It is not possible to generate Gmail or other third party email addresses.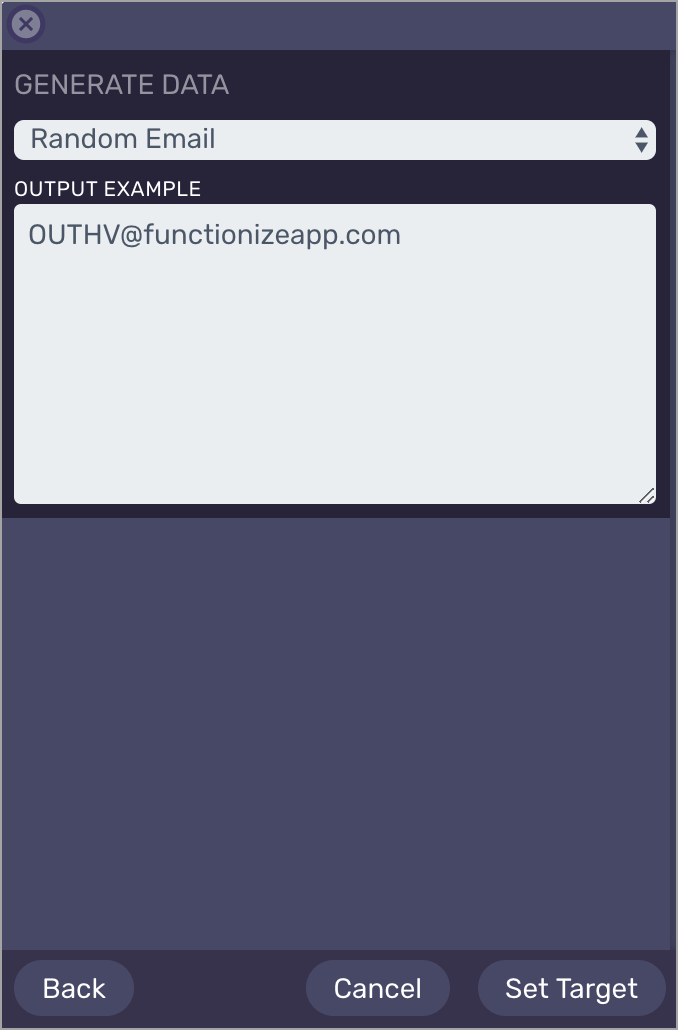 After the form has been submitted with a random email address that was generated, it can be accessed as part of the test case using the email reader. To access the email reader, click the plus icon and select Email from the Advanced Actions tab, then select to open the email reader on the current tab or a new tab and click Continue.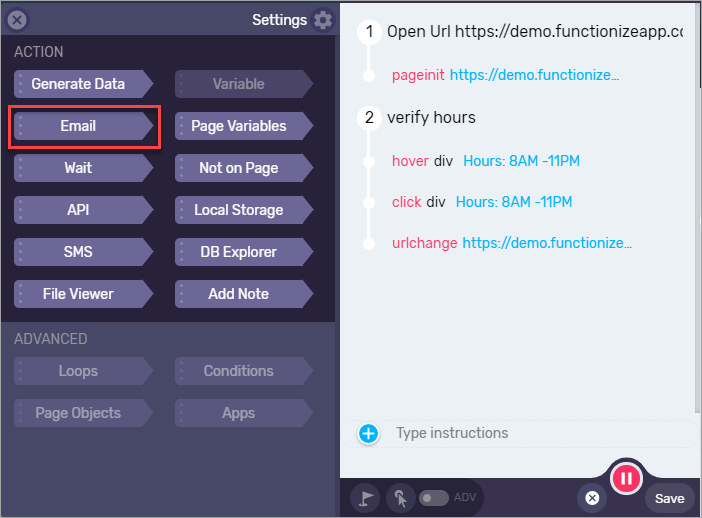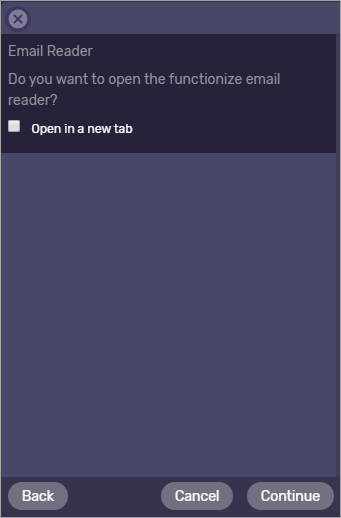 The email reader will load with the random email address prepopulated. Click Submit to view the email address that's been created.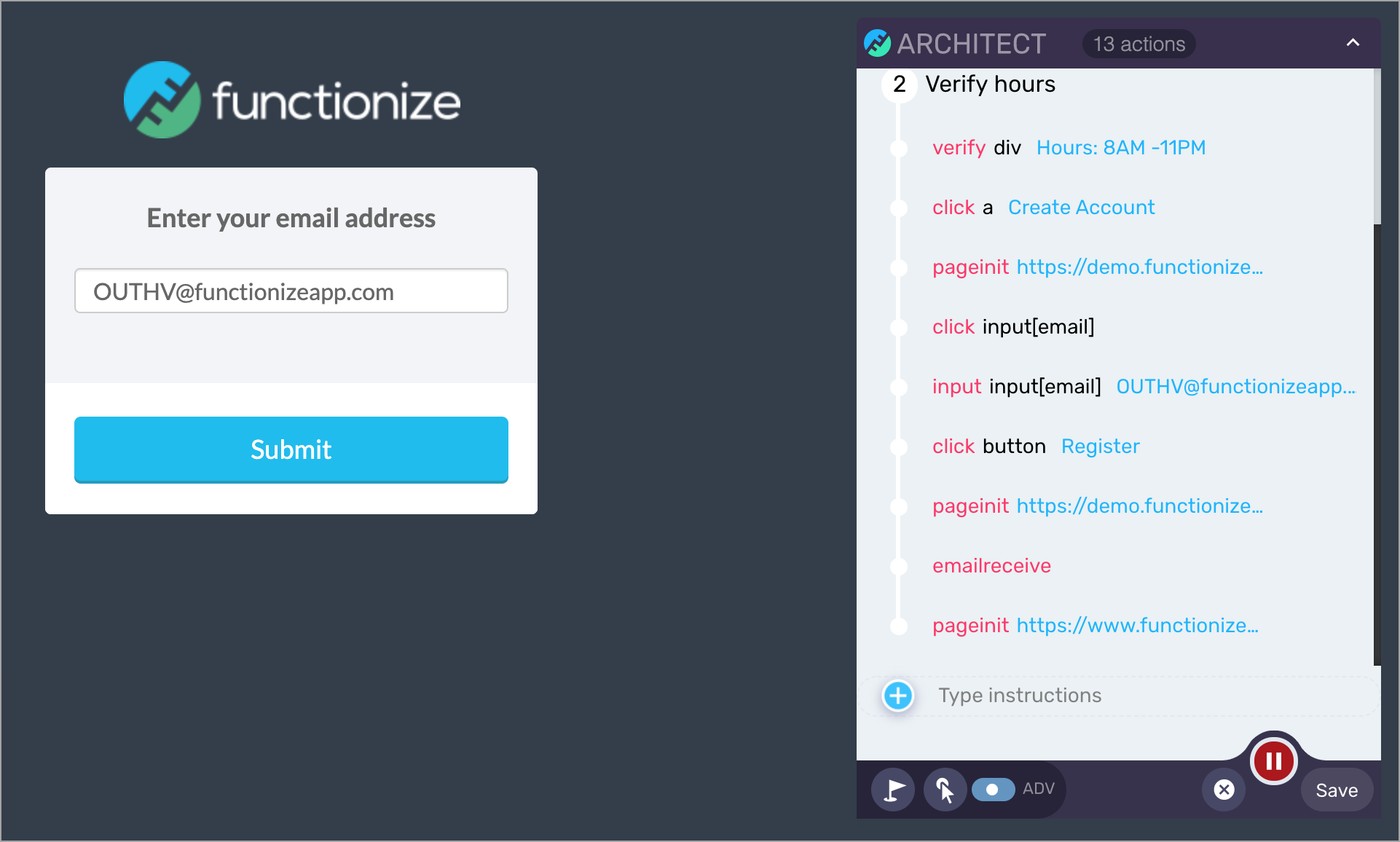 The random email address (that will change every time the test case executes) will open and display the most recently received email. Older emails will be removed automatically - the system isn't designed or intended to be used to store or review older emails.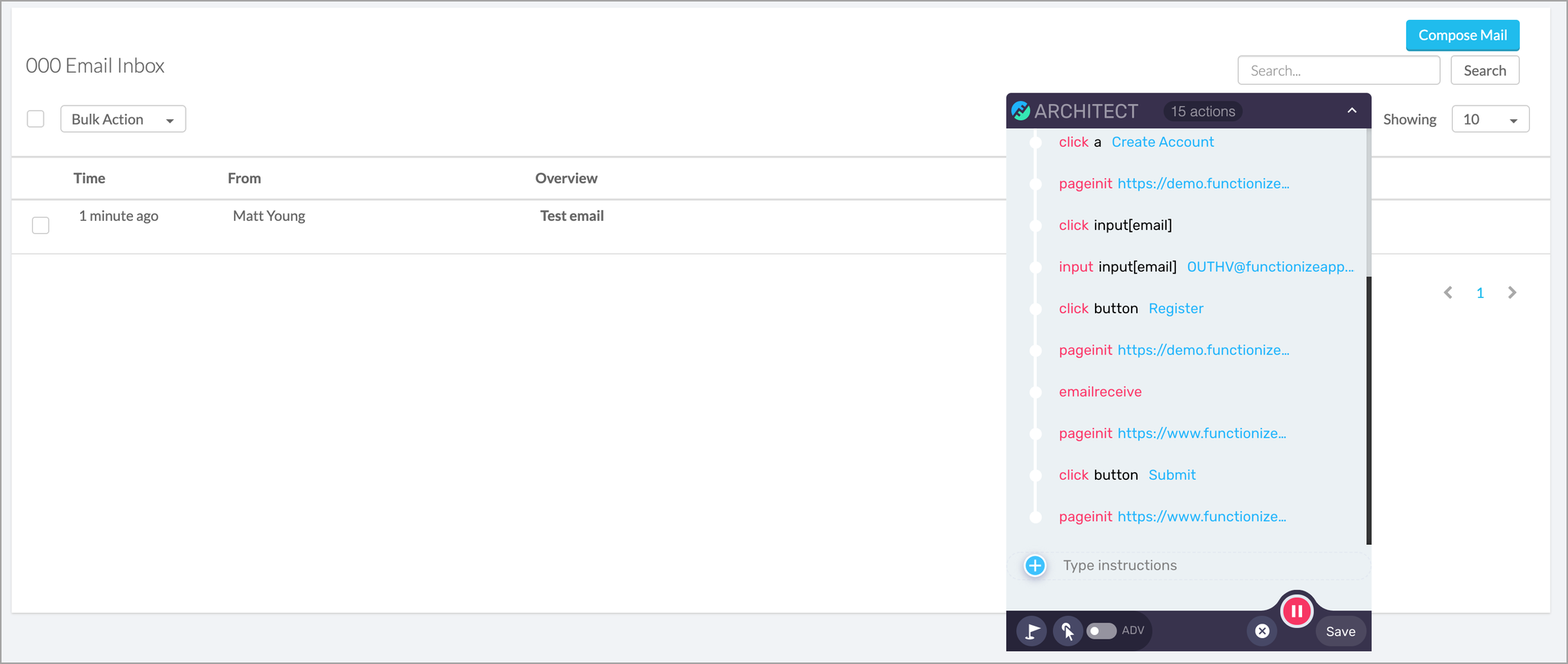 Email titles and senders can be validated. Additionally, all contents of the email, including HTML elements, can be validated in the same way a normal web page would.
Another use for the email reader: test users could be created for an app by navigating to the email reader URL and simply creating a new user with a test address on an app. As an example, a testfunctionize123@functionizeapp.com user might be created for ongoing use unrelated to email specific testing. This allows longer signup and user creation processes to be skipped. Additionally, the email address can be accessed easily instead of logging into Gmail or another more complex system.