The Architect allows the user to upload and view files as a web page using the File Viewer. To access this feature, click the plus icon

from the main screen of the Architect then select File Viewer.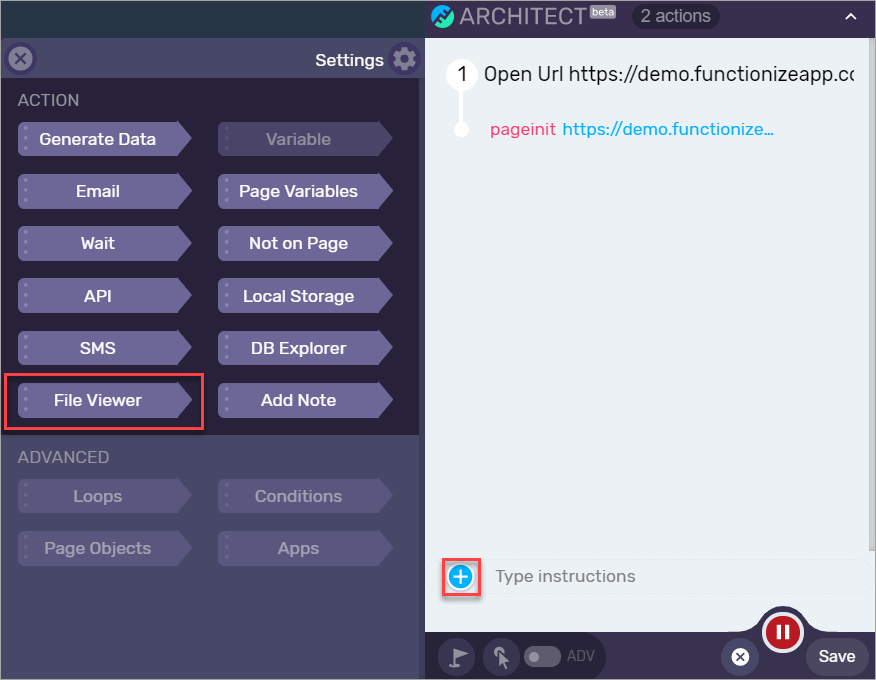 Once File Viewer is selected, a confirmation window will open. Select to Open in a new tab (if desired) then select Continue to open the File Viewer.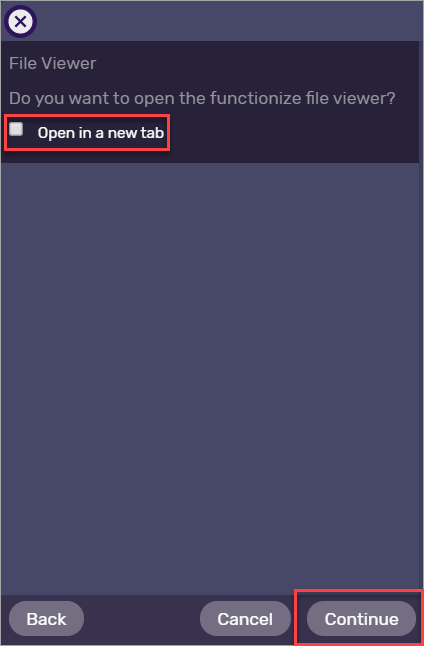 Select the document to upload or input a raw document (encrypted documents are allowed).
Supported file types include PDF, HTML, .csv, .xls, and .xlsx.
File Viewer supports up to a 50MB file.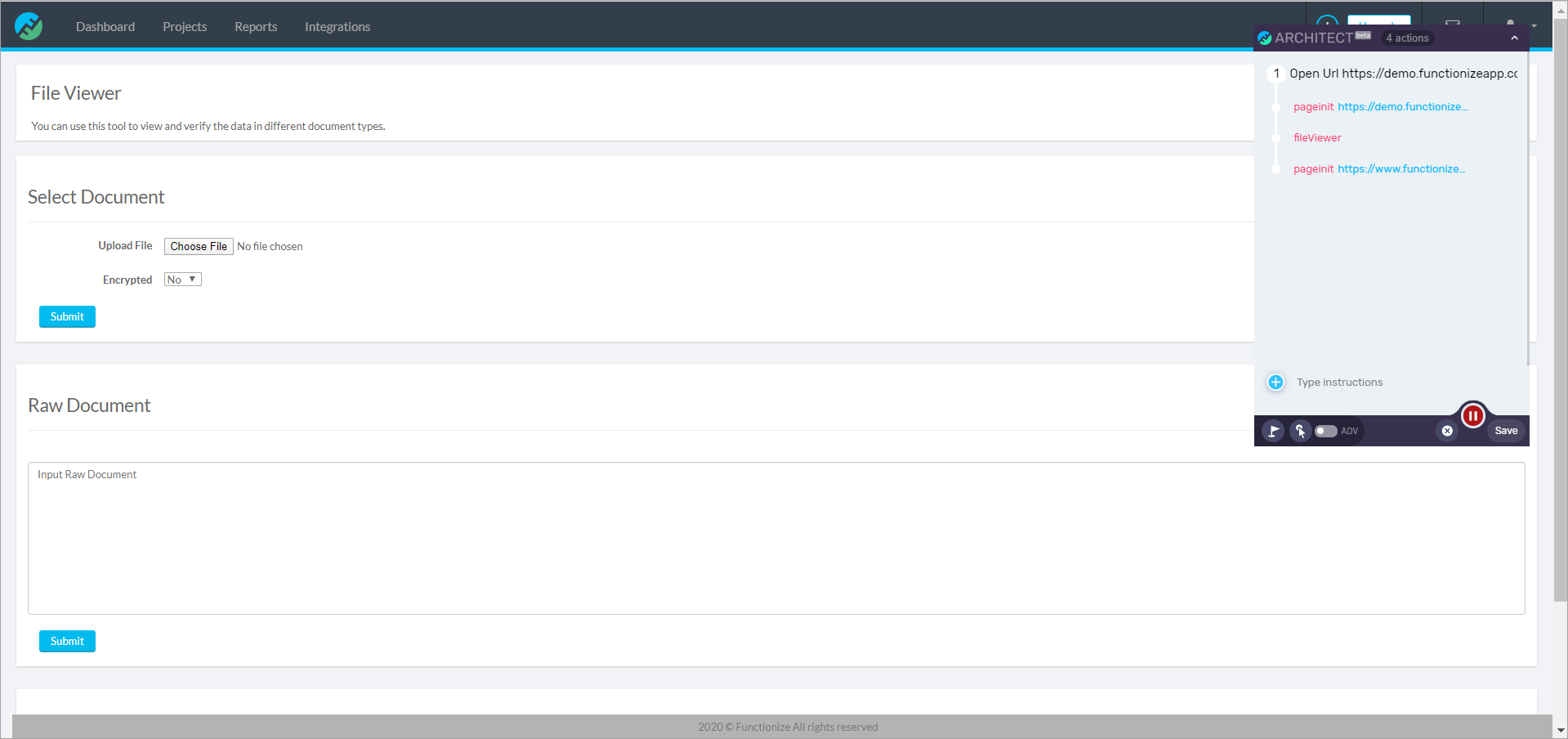 The Architect will track actions just like any other web page and the documents will be displayed as HTML within the browser.