The DB Explorer allows a user to connect to various databases. This tool is used to query multiple databases with or without the Modeler. The database explorer serves as a UI to enter queries. Leveraging a UI makes it much easier for anyone to find and fill the required fields and information to access a database. Requests can be launched from the database explorer as well, to see if they actually return the result that is expected before executing the database call in a test case. To write these steps in a step plan is as simple as giving each field a title in plain English like Server IP and Server Type and providing the required information, if any, for that field. Note: all steps to access a database can be grouped in a single NLP step.
DB Explorer
To access the DB Explorer:
The DB Explorer Request form contains the following fields:
Server IP

Server Type (drop-down selection)

DB Name

Credentials (Username and Password)

Query
Fill in all fields, then select Launch Request.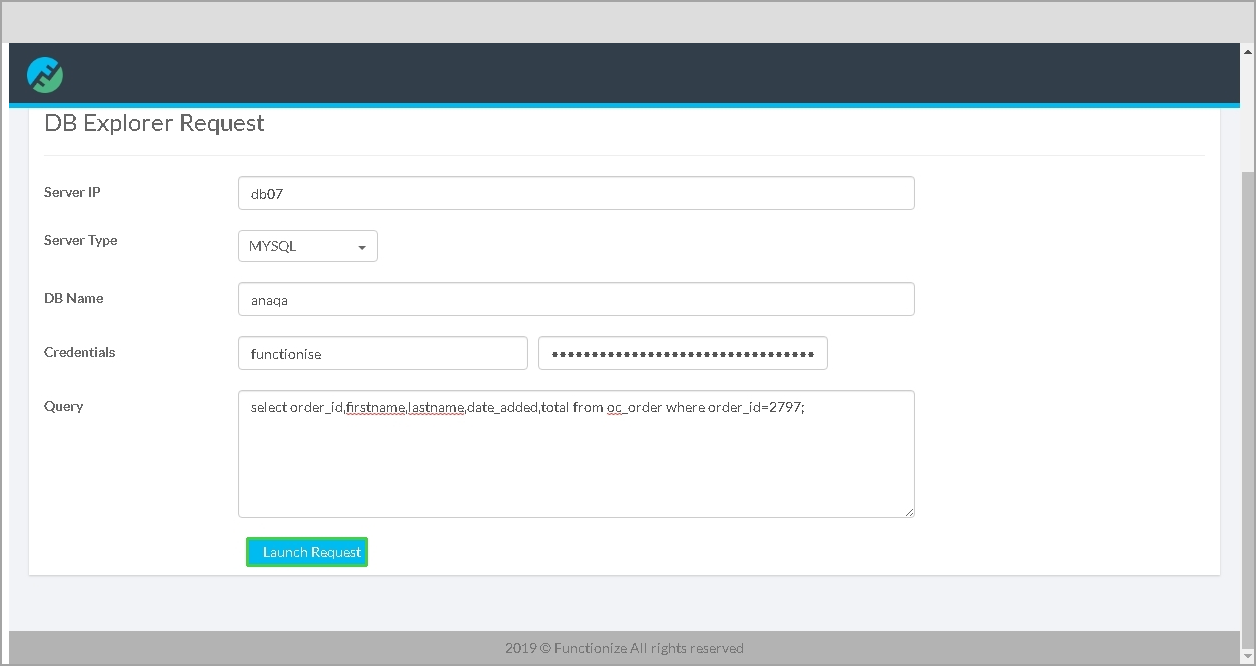 The Response Data will load. Select the + icon to open the details.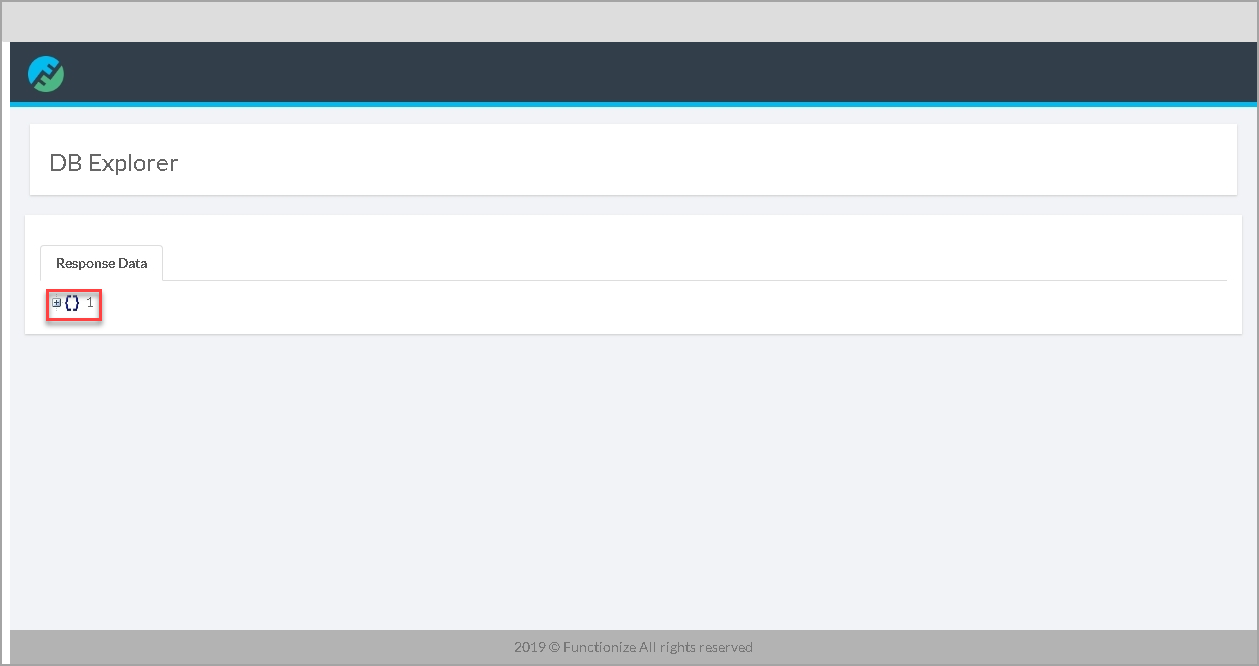 The Response Data will include data that is returned from the database request. In this example, we can see the following data has been returned and we could proceed to perform validations on it within the test case.
order_id

firstname

lastname

date_added

total