The Action Log can be used to edit a test case without the need for remodeling.
The Action Log is used for things like:
URL Changes
Inserting custom JS Code
Overriding selector logic
If changing the verification types, then the Action Log should not be used and the next option would be the Attribute editor.
How to Edit a Test Case Using Action Log
G

o to any

Project>>Test Case

Click on the

Actions

button on any test case

and select

Details

.

Click on the screenshot preview of any step of the test case.

Click the Edit Action button in the lower right and select Action Log.
The Action Log will open in a pop-up window: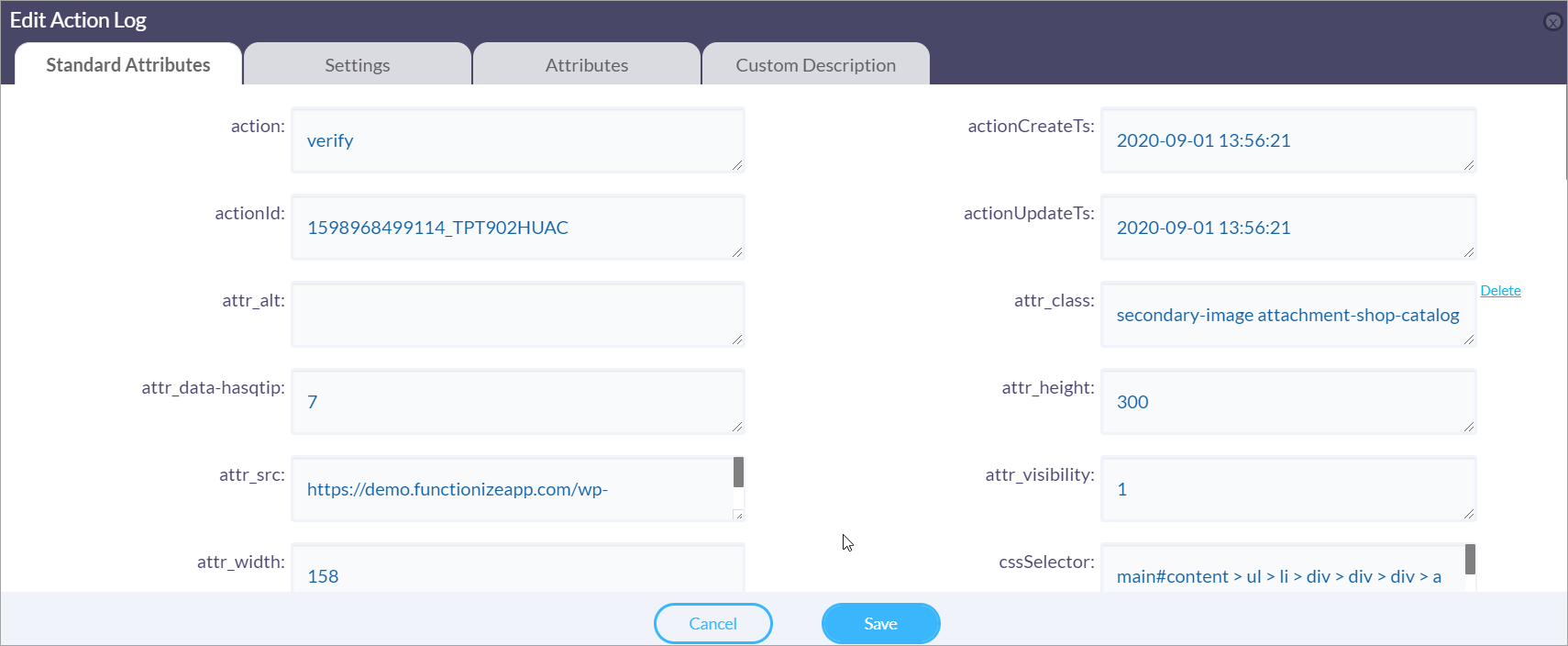 The Action Log contains four tabs:
Standard Attributes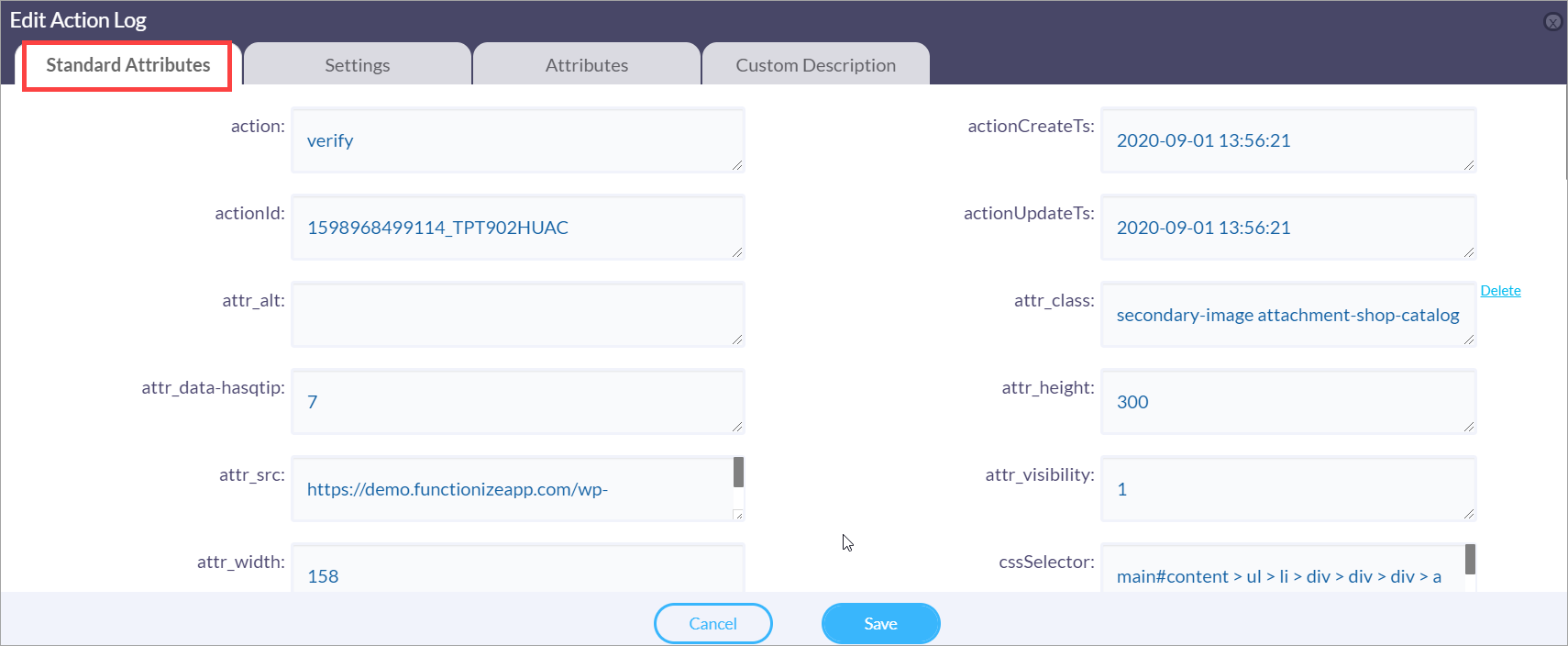 The Standard Attributes tab is where the user can access the Selector Override and Outcome Override functions.
Selector Override - this option is typically less used in comparison to Outcome Override because Functionize's element selection is robust and leverages multiple data points, removing any benefit from selecting a single selector by hand.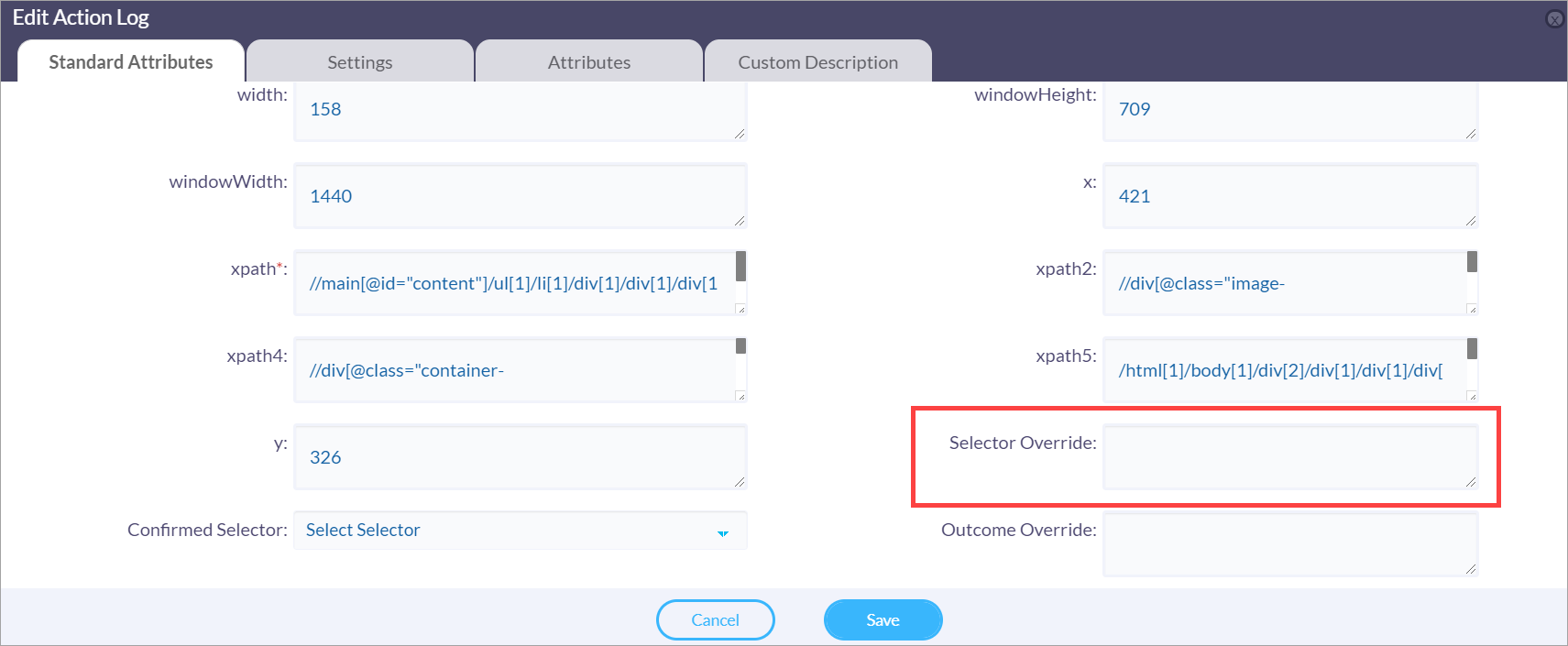 Outcome Override - this option is used to write custom javascript or JQuery code: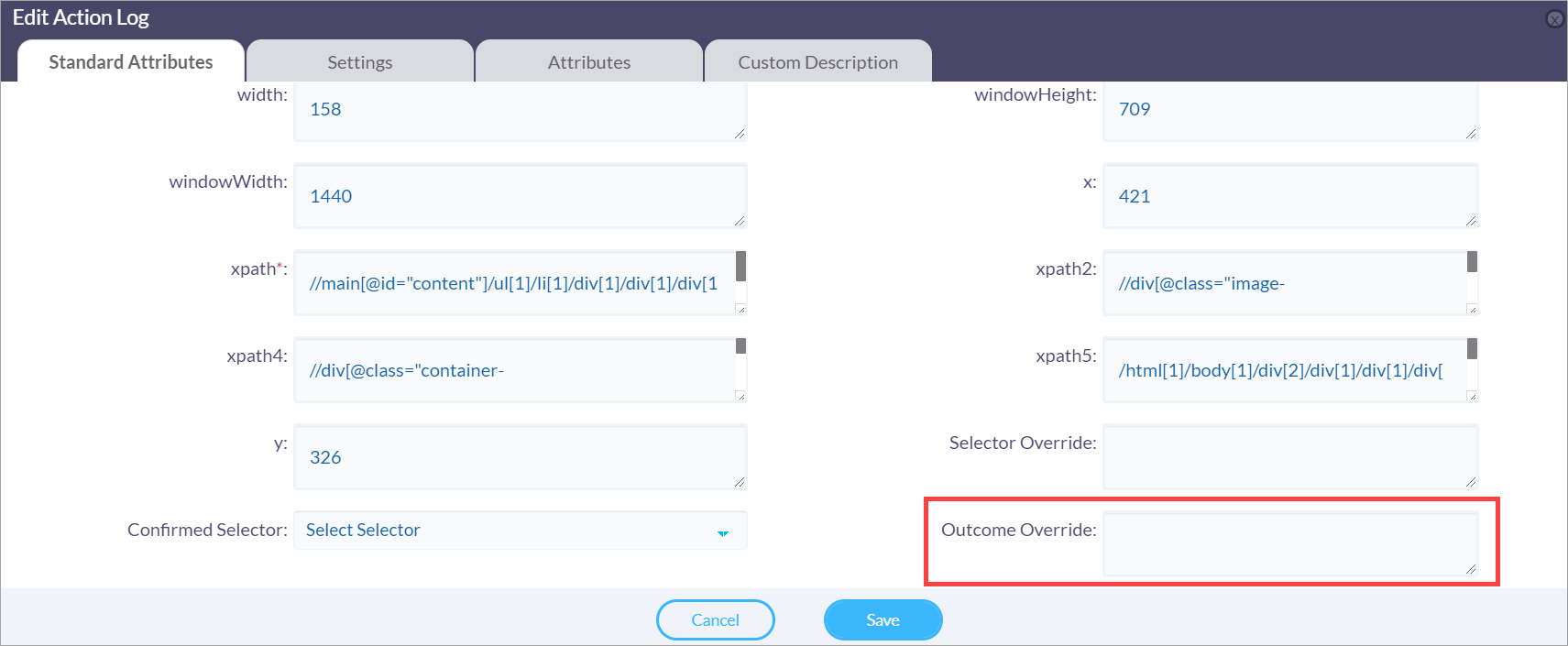 *Read more on Computer Vision Validation via Architect.
Settings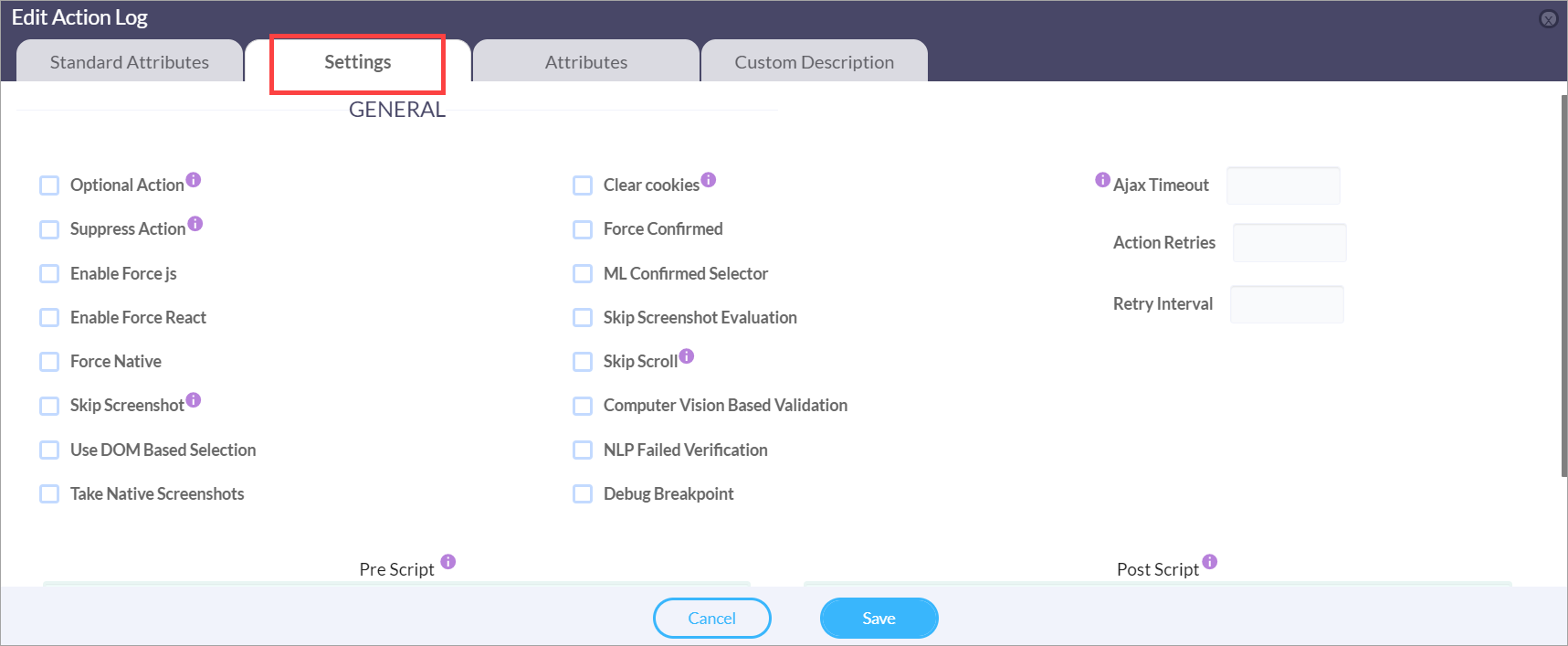 *Read more on Computer Vision Based Validation (NLP).
Attributes

Custom Description

To complete the Action Log changes:
Make edits to the desired field(s).
Select Save to save the changes -or-
Cancel to cancel the edit and discard any changes made.
Upon saving changes, the user will be redirected back to the Test Case.