Orchestrations in Functionize allow you to execute test cases across multiple projects. This is especially useful for end-to-end scenarios and system testing. An orchestration result is a status given after a single or group orchestration is deployed. The result breaks down which individual tests failed or passed. This also shows you warnings or incomplete executions.
How To View Orchestration Results
Log into the Functionize app.

In the top menu, select the Orchestrations tab.
Your Orchestrations will be displayed with the most recent first by default. The Execution Details column displays a quick-view summary of each Orchestration.

To view more options or more detailed orchestration results, click the Actions menu in the far-right column and select Orchestration Results.
Orchestration Results Report
The results report breaks down the execution details displaying all execution runs via a drop-down menu, basic results at a glance, results per browser, summary of each test in the orchestration, performance trends and action durations.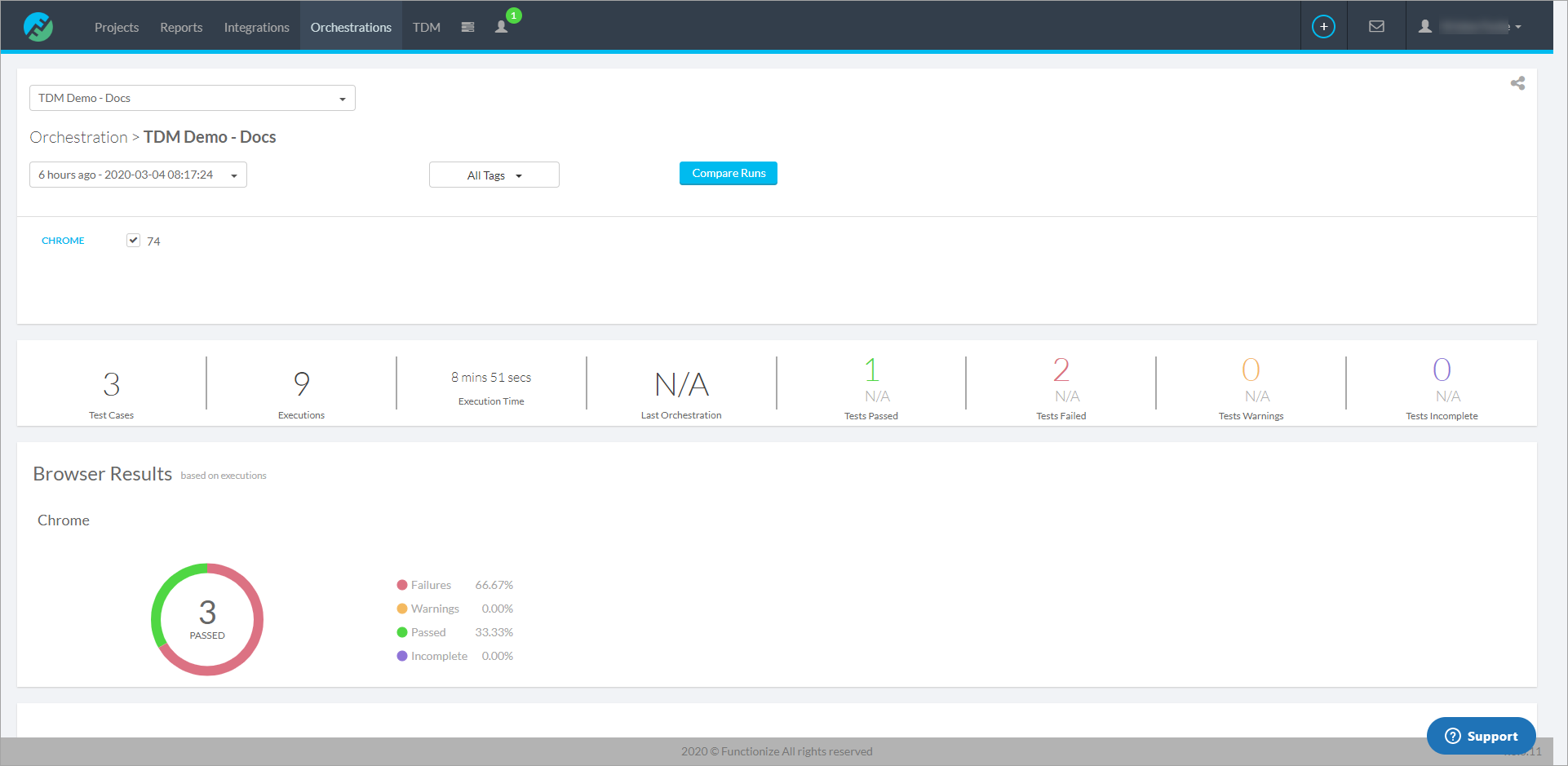 Download Results
A detailed CSV summary may be downloaded by clicking Export CSV.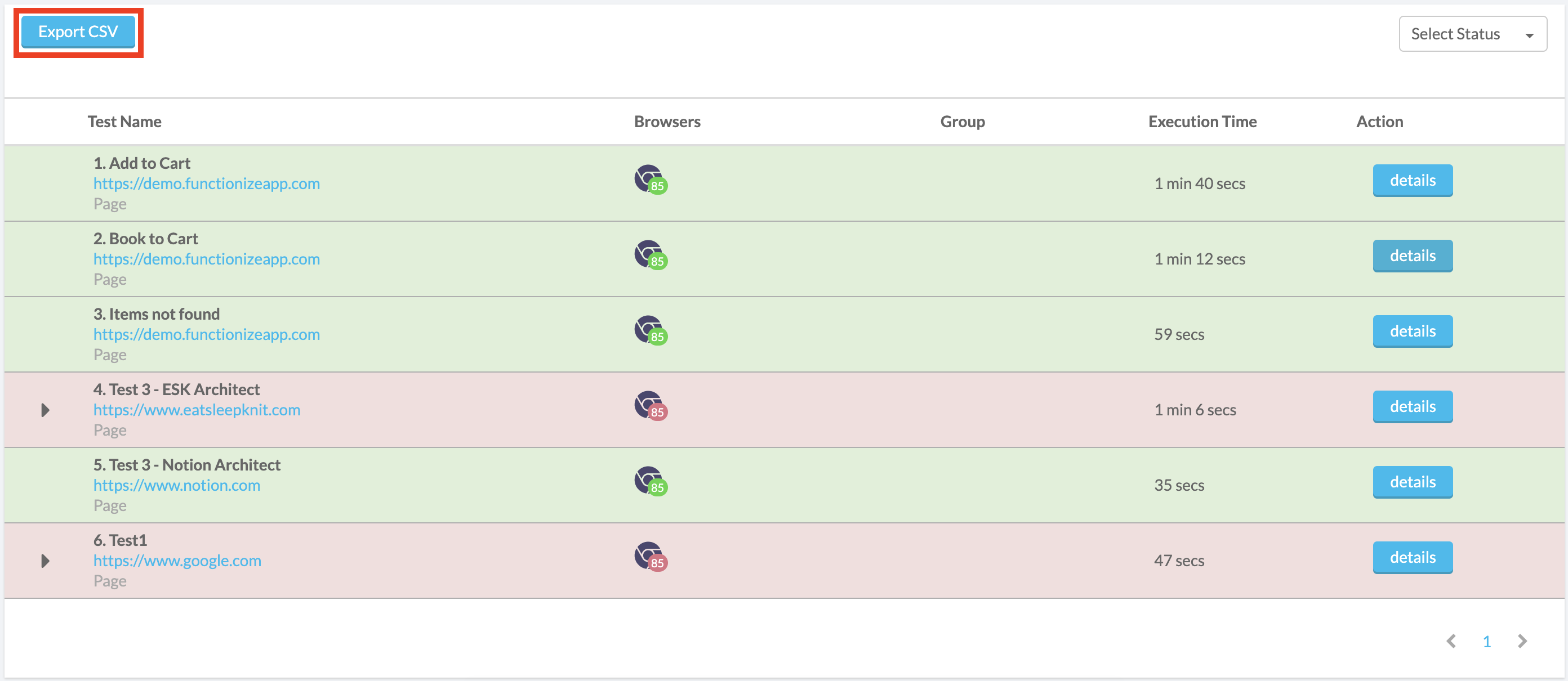 Viewing More Details
Failed tests will include details on the point of failure which is accessed by the arrow button on the left side of the test in the summary section.


Click the details button for any test to open that test's execution.


A new tab will open with a read-only Test Detail page for this execution.


The Information button displays basic statistics of the test.


The Action menu contains options to download a PDF of the test or view performance reports.

Click View Results for a step-by-step read-only review in Slider view.
Actions may be submitted to our Report to AI feature in the Slider View.
See User Guide: Report to AI


Re-running Individual Tests
Tests in an orchestration can be re-run without running the entire orchestration. Each test is able to be re-run regardless of Passed, Failed, or Warning status, but currently any test to be run again must be launched individually. Hover over the browser icon to select the option to re-run your test.
When a test case is re-run as part of an orchestration, the newest result will override older results for that browser, and dataset when applicable. Although both results will appear, integrations or notifications to test management tools or results accessed via API will only return the most recent result for the browser, and dataset combination.

Orchestration Results History
The top of the Orchestration Results page contains several menus to filter your view. From this page you can view a different Orchestration, filter by date/time, filter by tags, and filter by browser. Viewing the history of your orchestration is as simple as selecting a previous run from the Date/time menu on the left. The page will refresh to show the newly selected results report.