Orchestrations in Functionize allow the user to execute multiple test cases within multiple projects. An orchestration result is a status given after a single or group orchestration is deployed. The result breaks down which tests failed or passed and alerts the user of any warnings or incomplete executions.
How To View Orchestration Results
Log into the Functionize app

In the top menu, select Orchestrations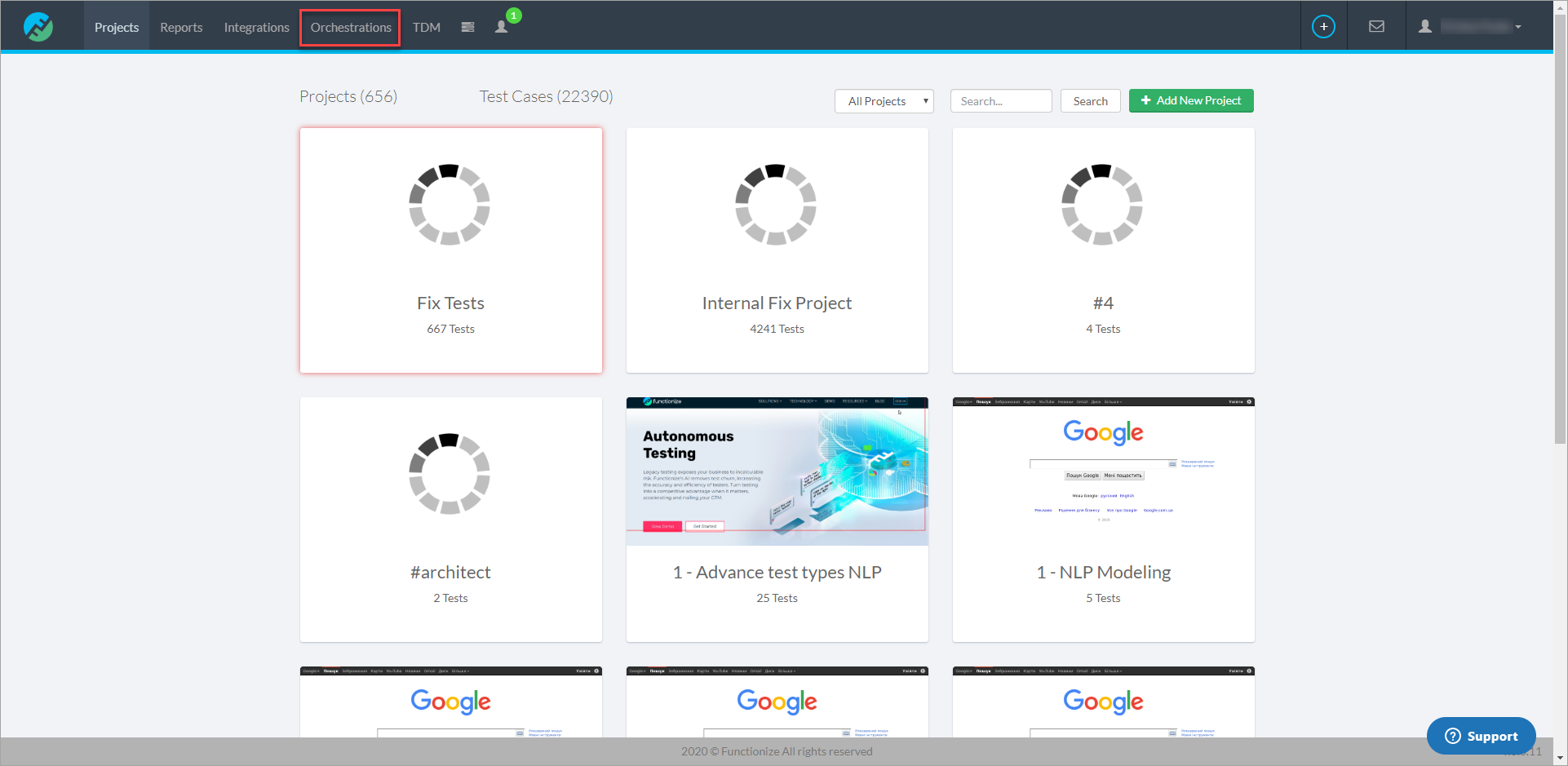 On the orchestration page, a list of past orchestrations will display in a list from newest to oldest.
To view a quick overview of any results, look at the Execution Details column
.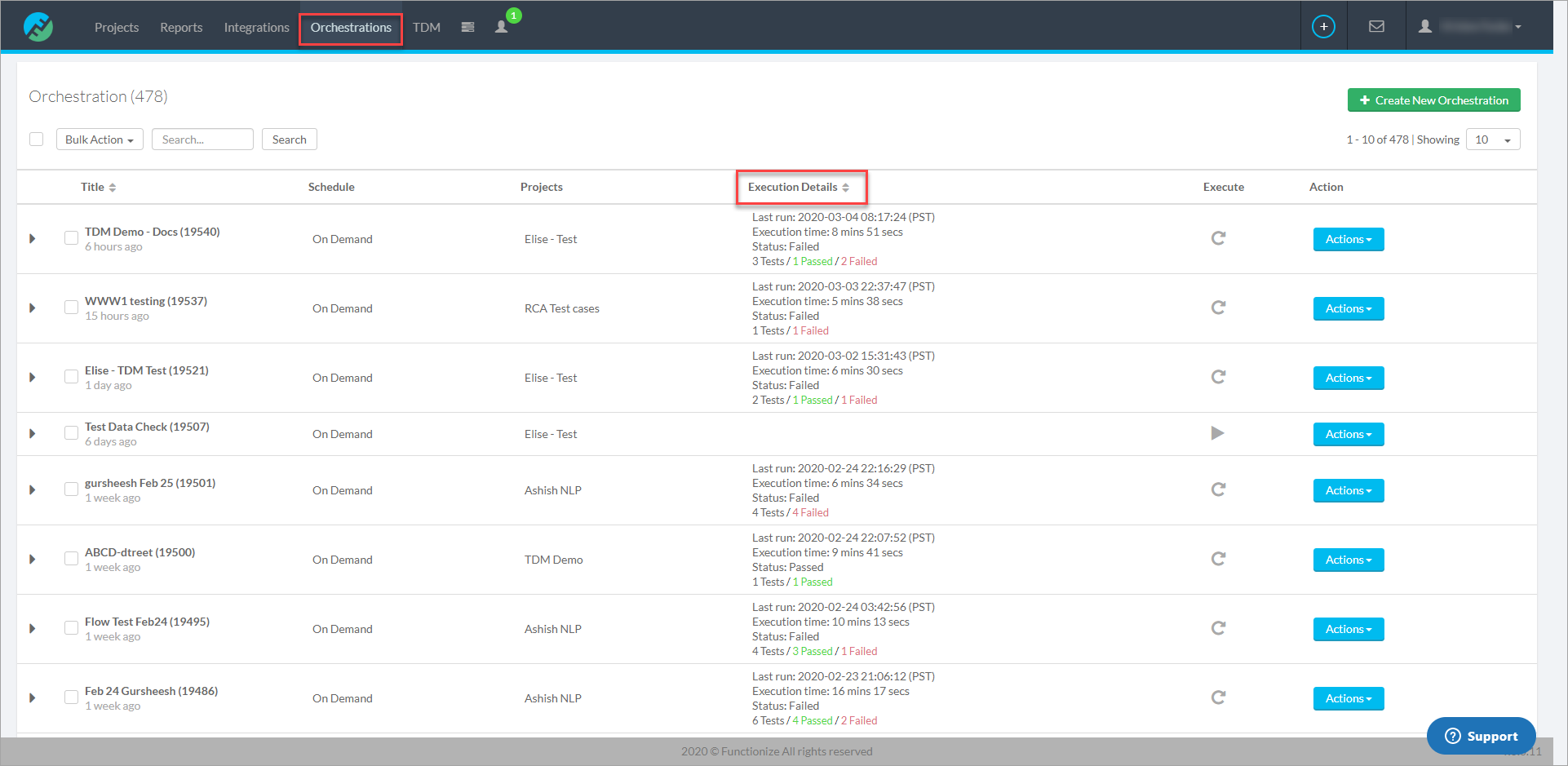 To view more options or more detailed orchestration results, select the Actions
drop-down menu in the far-right column and select Orchestration Results.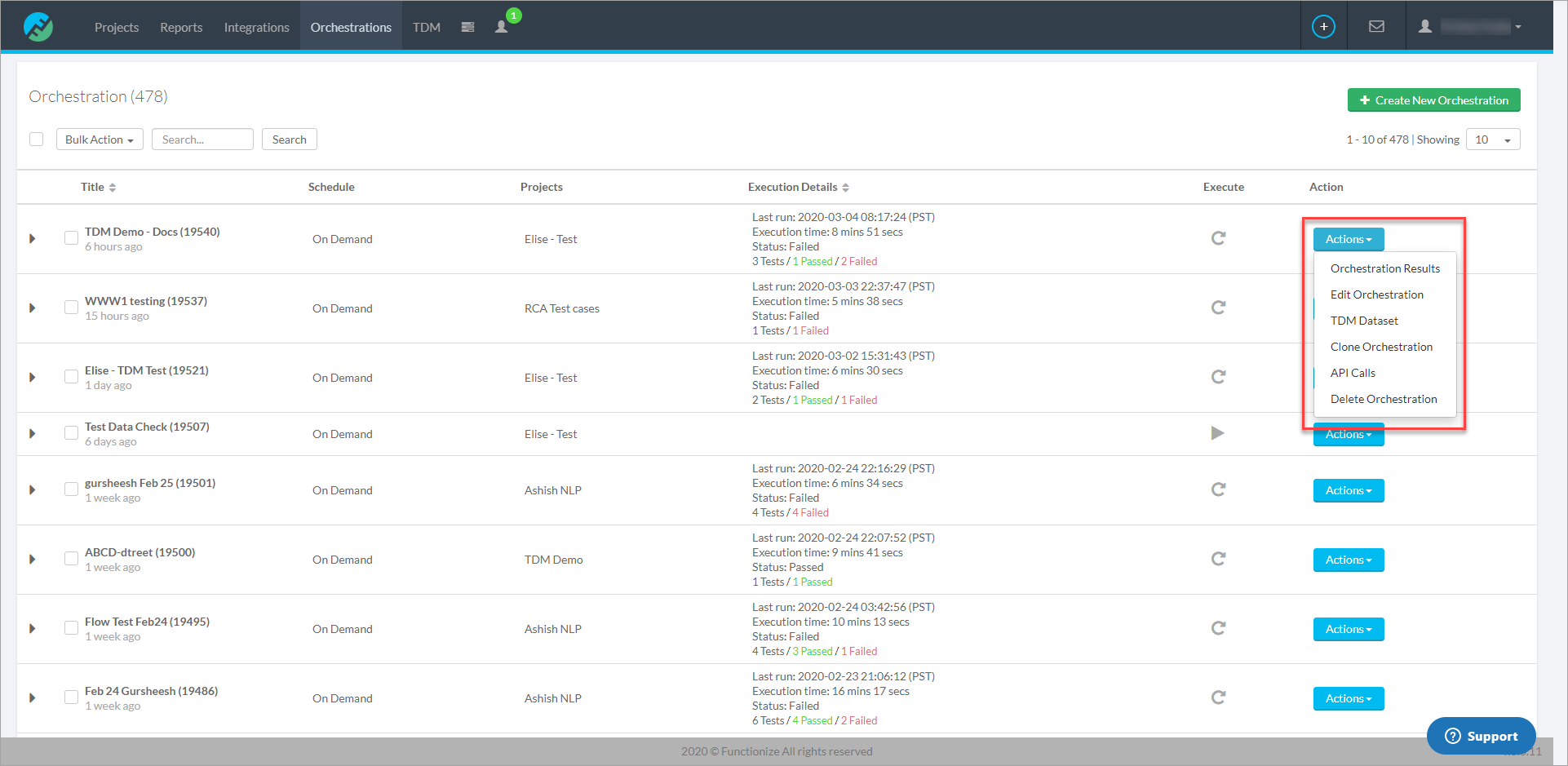 A detailed report will breakdown the orchestration into:
Failures

Warnings

Passed

Incomplete executions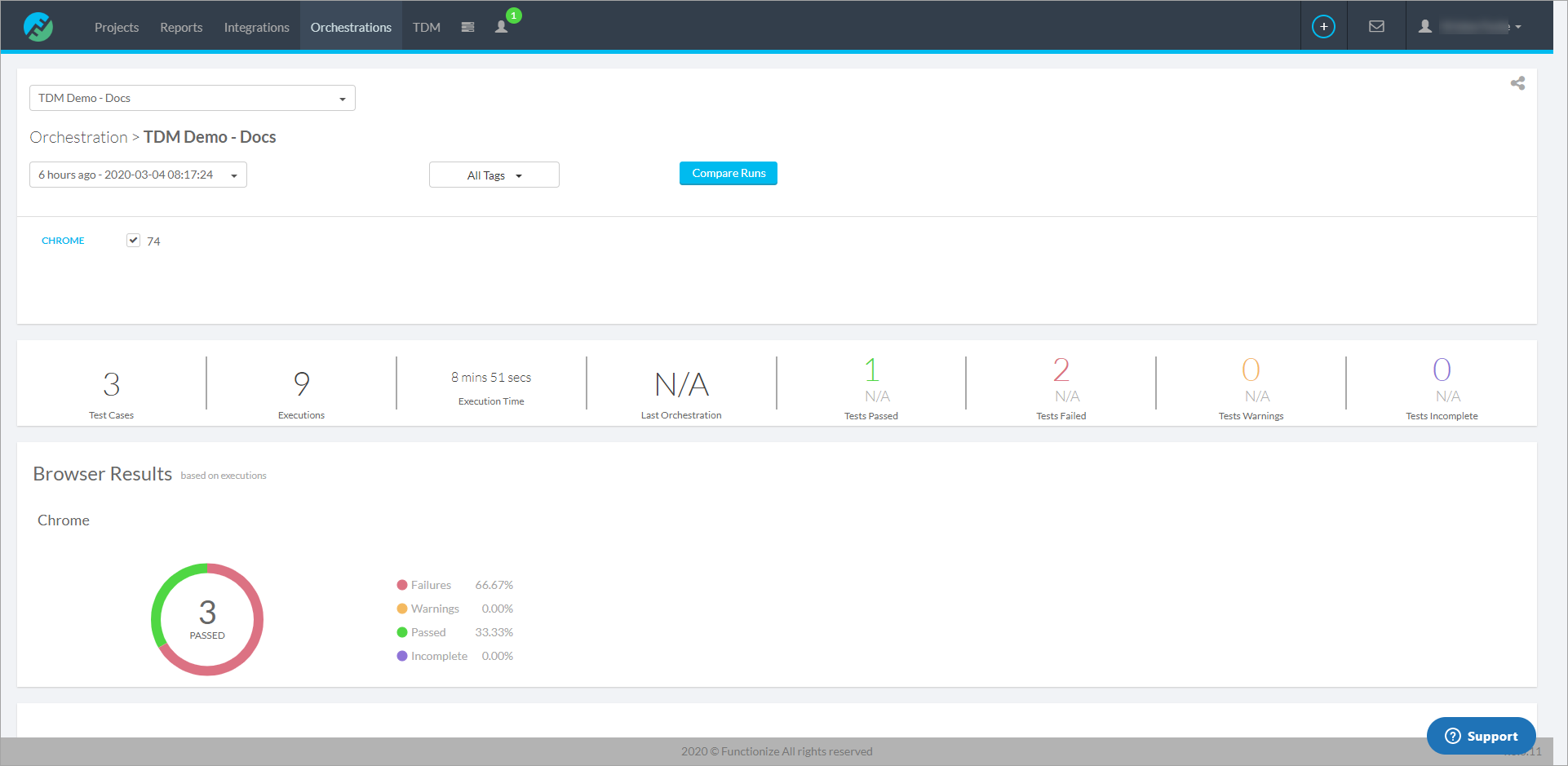 To view more details on each test, select the details
button next to the desired test.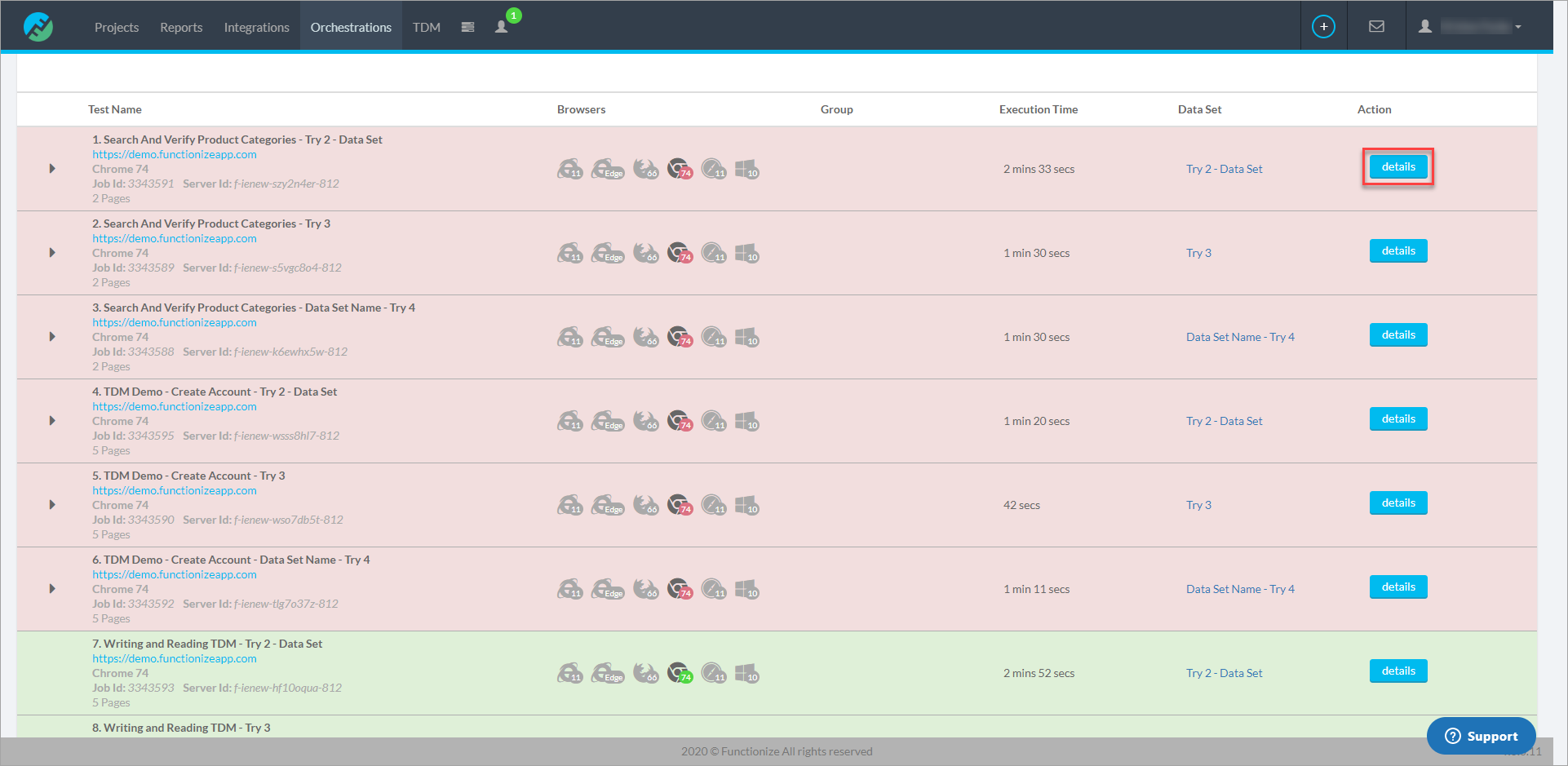 A new tab will open and give a specific list of what failed and what passed.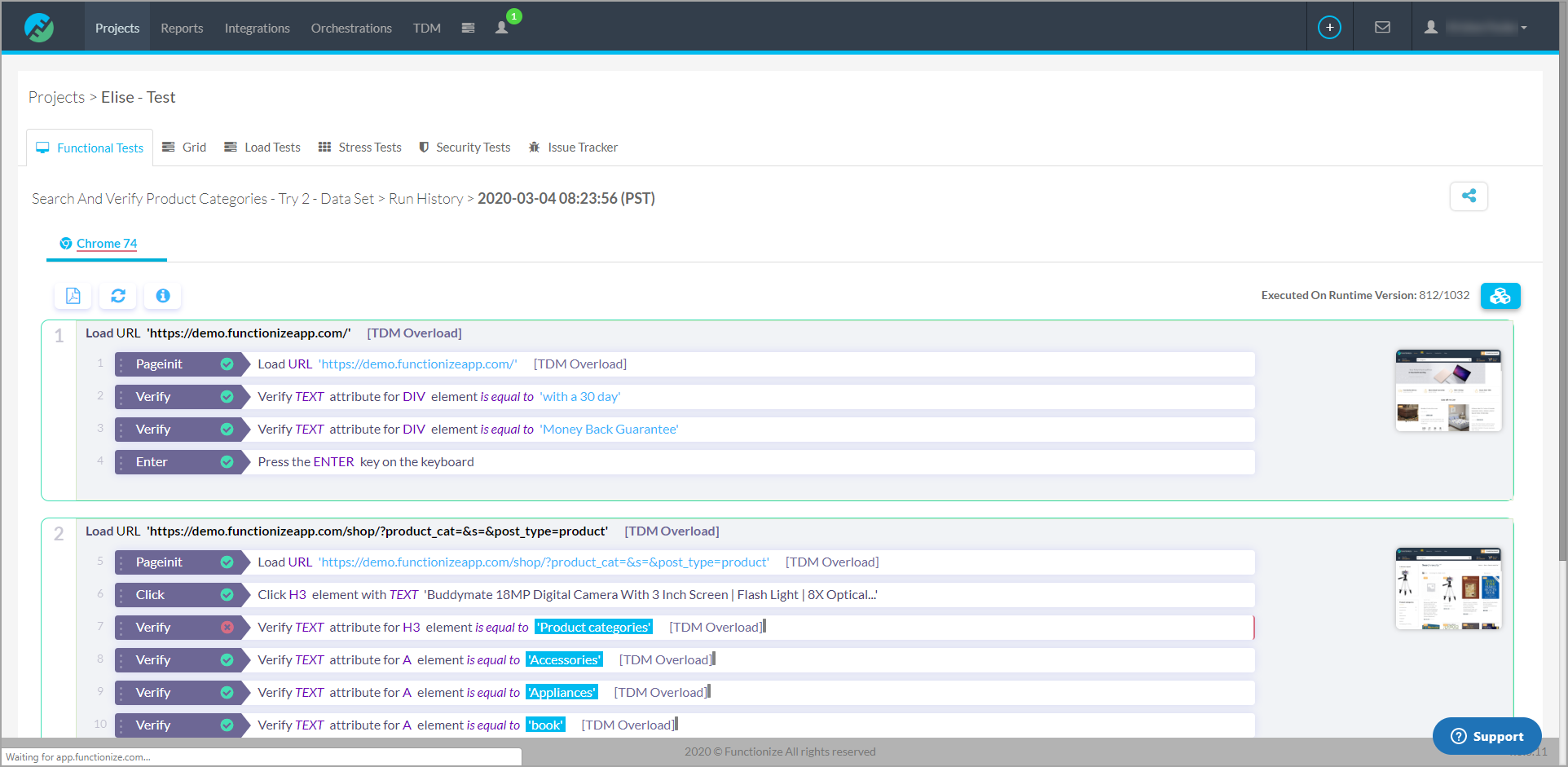 To view more result details, simply go back to the original tab and select details next to any of the other results.
The results will continue to populate in a new tab so that a user can easily go back to the original orchestration page easily.
How to View Orchestration Results History
Go to the Orchestration Results page:
Select the Orchestrations tab
Select the Actions dropdown next to any Orchestration
Select Orchestration Results
The top of the page will feature a section of dropdowns. This is where a user can filter by:
Orchestration
Date/time
Tags
Browser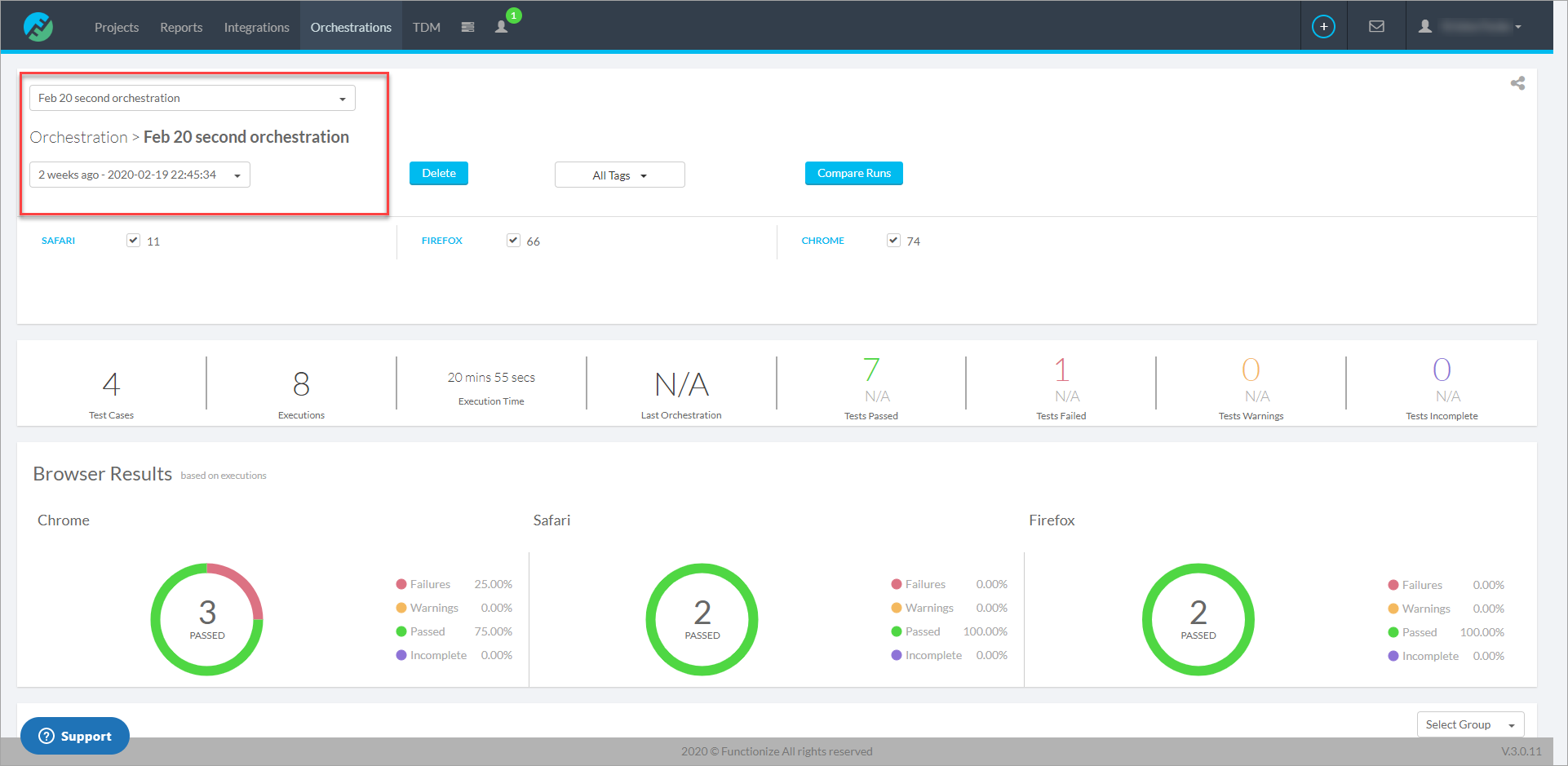 To view the Results History, select the time/date dropdown.

Select the desired date/time.

The requested report will automatically update after selection.