There are scenarios in which a test step should be made optional. Meaning, even if the optional step fails, the test will continue moving forward without interruption. There are also scenarios in which a test step will require suppression, meaning the step when flagged, will not have its action carried out, thus not affecting the test case. In this tutorial, learn how to set both scenarios.
To Make a Step Optional or Suppressed in a Test Case
1. Go to the Project>>Functional Tests Tab.
2. Select the test case and click on the test Actions drop-down menu >> Details.
3. Click into a test step, then select Edit Action Log from the Edit drop-down menu (see below)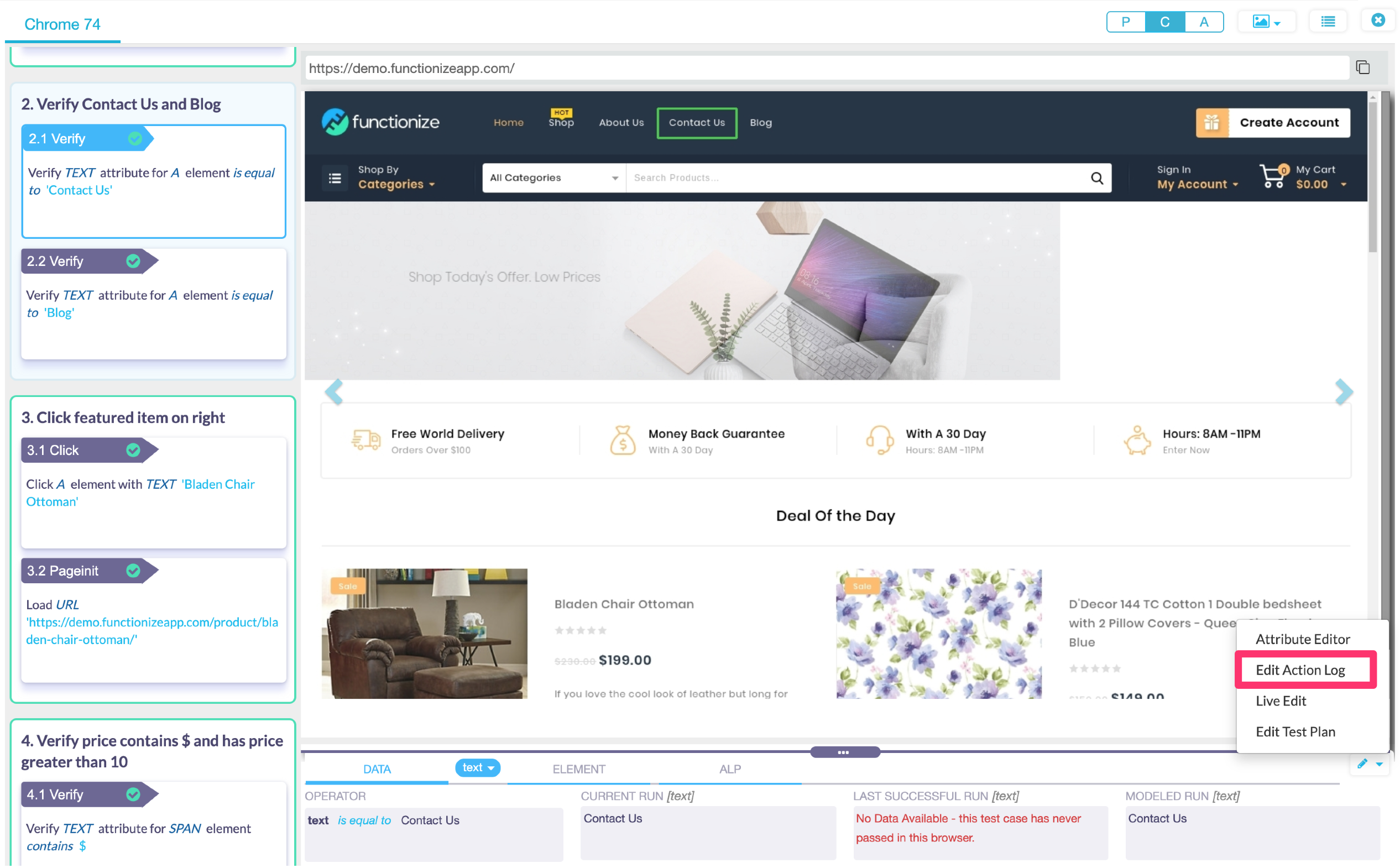 4. Go to the second tab titled OPTIONS. See the list of options. Specifically, Optional Action and Suppress Action.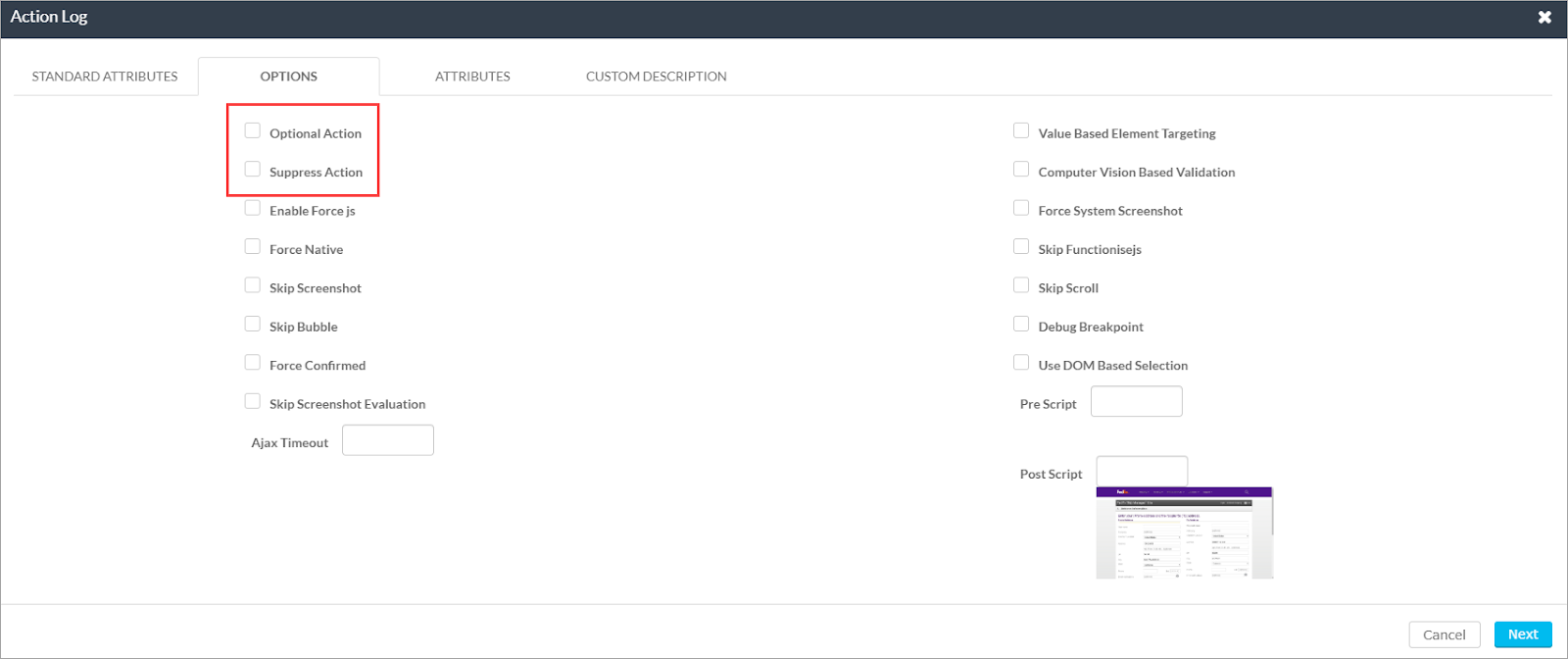 5. Select Optional Action to make the step optional. This means even if the steps fail, the test will continue forward.
6. Select Suppress Action to flag the step, indicating its action should not be carried out at all during test execution. Use case: If a test case flow is temporarily changed and the edit of the entire test is not desired or perhaps to carry out a/b test workflows for comparison.
7. Then click Next to save the selections.