Customer feedback is our top priority, and we are listening! With the release of v4.1, we have ramped up our user experience with SSO integration, increased performance, and an updated UI.
Key Features of 4.1 Release
SAML 2.0 for Azure AD
SAML (Security Assertion Mark-up Language) enables Single-Sign On (SSO) and provides a secure way to log into tools like Functionize using the company's existing authentication method. We currently support Microsoft Azure AD, one of the most commonly used authentication methods. Admins can now enable integration with Azure AD and provide their users with a more secure and faster way to login using their corporate Azure AD.
Performance Optimizations & Improved Customer Experience
Migrated Modules to Folders

Added folder support for Page Objects

Added support for nested folders

Restructured navigation of the test listing page

Added support for drag n drop capabilities manage test cases and page objects

Updated search and navigation functionality
Nested Folder Navigation Panel
In today's complex world of software development, testers are responsible for numerous different test suites. Over time, it can be challenging to organize and locate tests. To solve this problem, we have introduced a new navigation panel inside of each project which allows the user to build deeply nested hierarchies for test cases and page objects. With the flexibility of this new nested folder structure, a user can easily organize their tests based on evolving needs.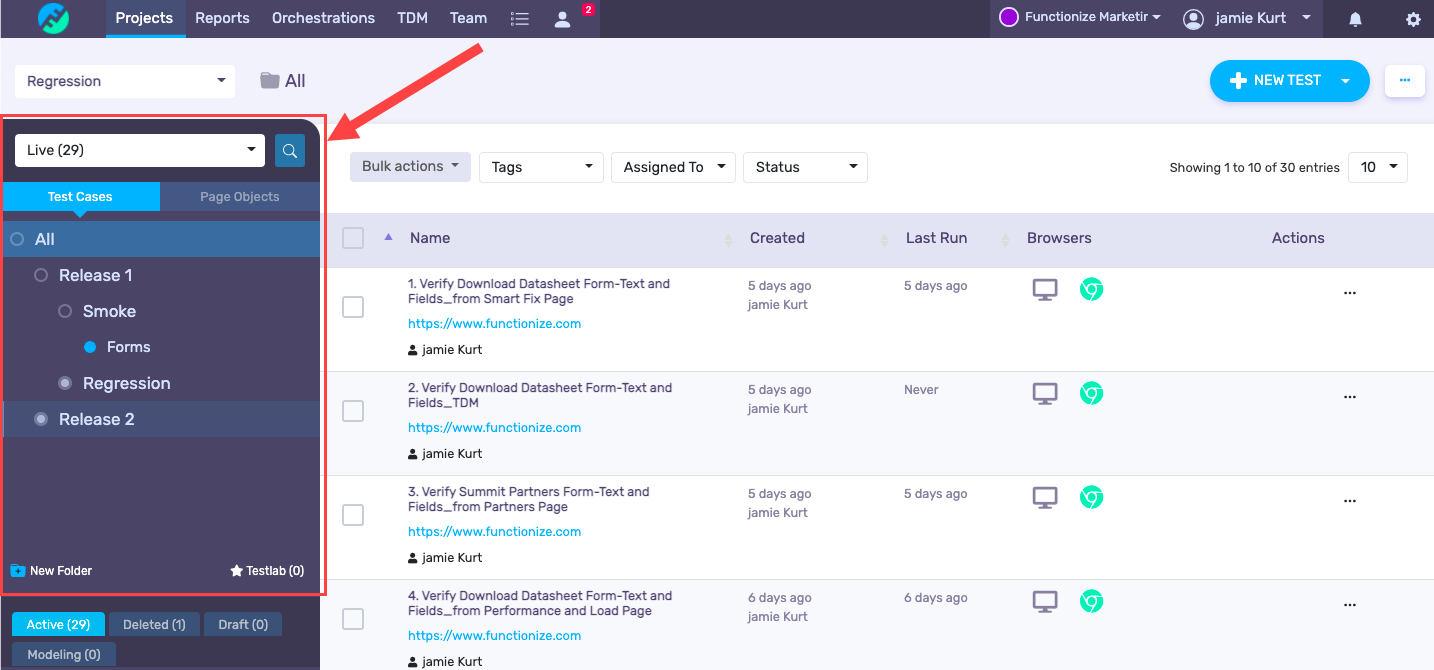 Faster Performance
We know that every second counts, especially for testers who are short on time, so several pages of the UI have drastically improved loading times. This includes the project page as well as improved speed of test execution.
The project's test listing page is now ~3x faster on small projects and ~2x faster on large projects for initial load.
Search, sorting, filtering, managing folders is instantaneous, making larger projects at least 20x faster.

After sorting or filtering, bulk drag n drop quickly allows you to manage tests.

Switching between projects is as simple as selecting another project from a drop down.
Selector Snippets
When not wanting to use machine learning to find the element, a selector may be used. Of course if the selector is not found you can fall back to the default ML selection method, or you can force the test to fail. However we all know making selectors that are good and unique can be cumbersome, especially if you don't have the site under test opened to the right state, right in front of you. We've decided to same some of the effort out of doing this by storing unique selectors for you to choose from. In this case, instead of having to write the selector from scratch, we now give you an easier way to select from a list of automatically populated selector options both in-product and Architect.
In Product >>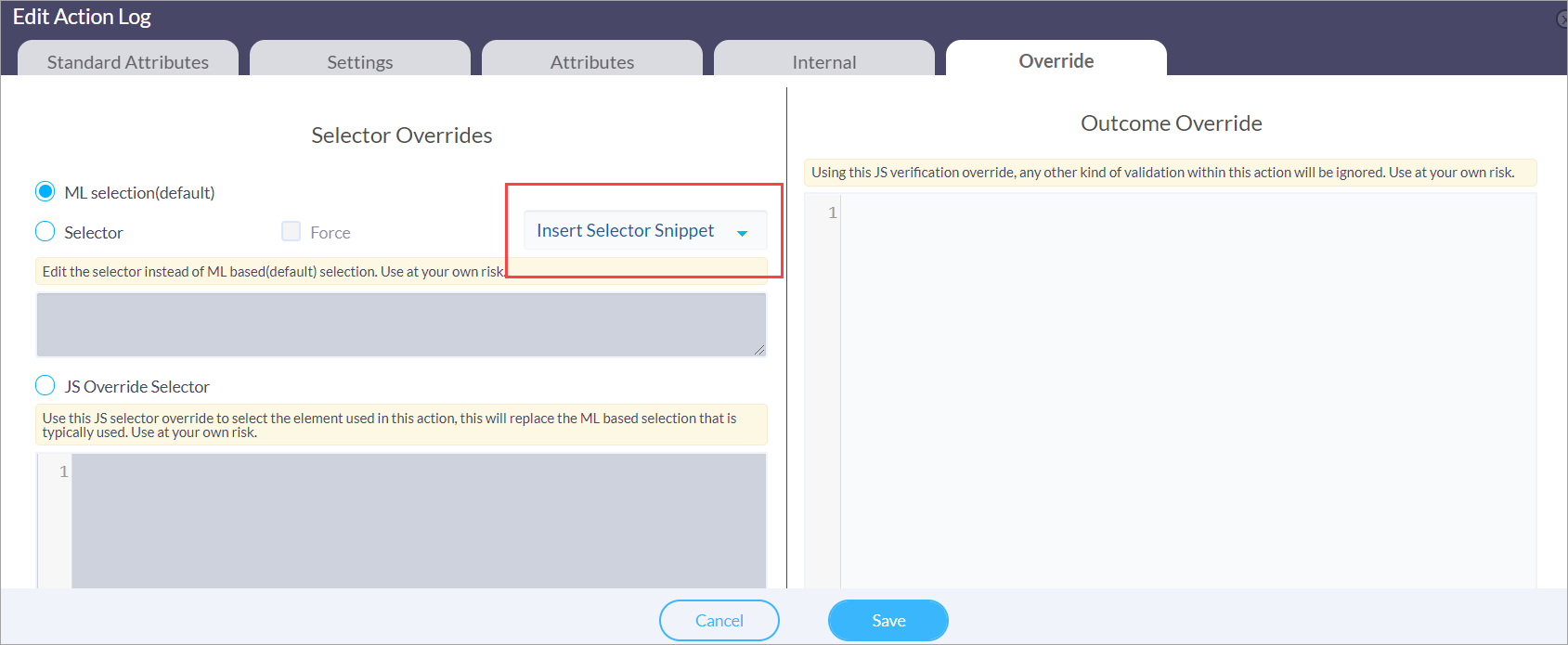 In Architect >>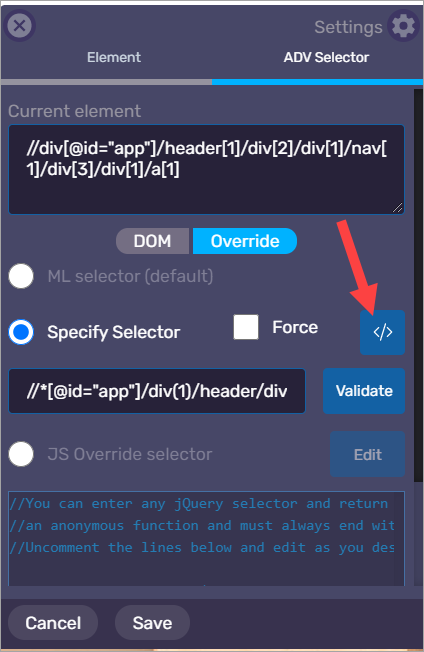 See more details of this new feature in Customizing Tests with Selectors.